Akumal Direct Reservations

Your Website for Akumal Mexico & Riviera Maya Vacation Rentals, Hotel Reservations & Travel Information
Your Website for Akumal Mexico & Riviera Maya Vacation Rentals, Hotel Reservations & Travel Information
Search
Image Gallery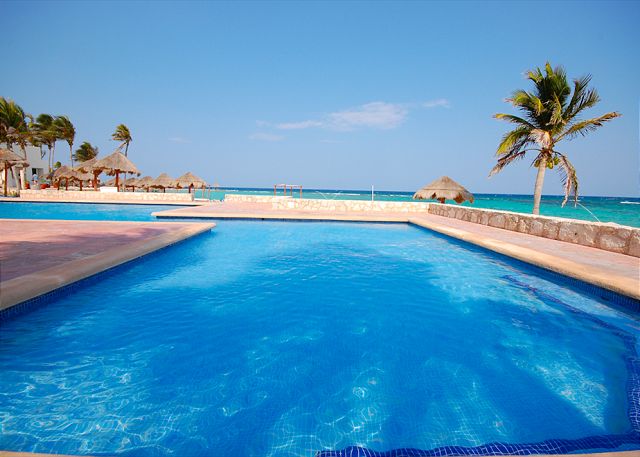 Availability Calendar
Available
Availability Calendar
May 2013
Su
Mo
Tu
We
Th
Fr
Sa
1
2
3
4
5
6
7
8
9
10
11
12
13
14
15
16
17
18
19
20
21
22
23
24
25
26
27
28
29
30
31
June 2013
Su
Mo
Tu
We
Th
Fr
Sa
1
2
3
4
5
6
7
8
9
10
11
12
13
14
15
16
17
18
19
20
21
22
23
24
25
26
27
28
29
30
July 2013
Su
Mo
Tu
We
Th
Fr
Sa
1
2
3
4
5
6
7
8
9
10
11
12
13
14
15
16
17
18
19
20
21
22
23
24
25
26
27
28
29
30
31
August 2013
Su
Mo
Tu
We
Th
Fr
Sa
1
2
3
4
5
6
7
8
9
10
11
12
13
14
15
16
17
18
19
20
21
22
23
24
25
26
27
28
29
30
31
September 2013
Su
Mo
Tu
We
Th
Fr
Sa
1
2
3
4
5
6
7
8
9
10
11
12
13
14
15
16
17
18
19
20
21
22
23
24
25
26
27
28
29
30
October 2013
Su
Mo
Tu
We
Th
Fr
Sa
1
2
3
4
5
6
7
8
9
10
11
12
13
14
15
16
17
18
19
20
21
22
23
24
25
26
27
28
29
30
31
November 2013
Su
Mo
Tu
We
Th
Fr
Sa
1
2
3
4
5
6
7
8
9
10
11
12
13
14
15
16
17
18
19
20
21
22
23
24
25
26
27
28
29
30
December 2013
Su
Mo
Tu
We
Th
Fr
Sa
1
2
3
4
5
6
7
8
9
10
11
12
13
14
15
16
17
18
19
20
21
22
23
24
25
26
27
28
29
30
31
January 2014
Su
Mo
Tu
We
Th
Fr
Sa
1
2
3
4
5
6
7
8
9
10
11
12
13
14
15
16
17
18
19
20
21
22
23
24
25
26
27
28
29
30
31
February 2014
Su
Mo
Tu
We
Th
Fr
Sa
1
2
3
4
5
6
7
8
9
10
11
12
13
14
15
16
17
18
19
20
21
22
23
24
25
26
27
28
March 2014
Su
Mo
Tu
We
Th
Fr
Sa
1
2
3
4
5
6
7
8
9
10
11
12
13
14
15
16
17
18
19
20
21
22
23
24
25
26
27
28
29
30
31
April 2014
Su
Mo
Tu
We
Th
Fr
Sa
1
2
3
4
5
6
7
8
9
10
11
12
13
14
15
16
17
18
19
20
21
22
23
24
25
26
27
28
29
30
Cute and Romantic! Studio 001
Check Availability & Book Now
Unit Availability
0 bedrooms
1 bathrooms
Sleeps 2
Type: Cabin/Bungalow
Location: Akumal
Studio 001 is tucked away at the northern end of Aventuras Akumal Bay, next to the Be Live Oasis resort complex. A great perk of this property is that it offers guests access to the resort beach club facilities. These include sun loungers, the pool, and the resort beach front. Studio 001 is a well-appointed unit, furnished with good quality finishings. The unit boasts a brand new king sized bed, ocean view sofas, a well-equipped granite countered kitchenette with breakfast bar and flat screen satellite TV, Wi-Fi internet, and an ensuite bathroom with shower and dressing room. Studio 001 also has sliding doors leading out on to its own private beachfront terrace where you can enjoy alfresco dining or cocktails at any time of day or night.

Nearby is also the Hacienda Dona Isabela shopping complex with plenty of gift stores, and an ATM machine, and for golfers the Riviera Maya Golf Club, which is the newest and most exciting golf course here in the Riviera Maya. Spanning 223 acres and set within 717 acres of tropical rainforest, this course was designed by Robert Trent Jones II who is well known for applying environmental sensibility with the latest technology.

There are so few beachfront studios in the area with ocean views, especially on such a beautiful beach. Studio 001 truly is a hidden gem!
Amenities at this property include:


Living
24 Hour Security
Air Conditioned
Beach Towels
Ceiling Fans
Linens
Maid Service 6 Days Weekly
Entertainment
Flat Screen Television
Satellite Television
SKY Mexico
Television
WIFI Bring Your Own Laptop
Outdoor
Beach Chairs
Beach Shade Palapas
Beach Walking
Beachcombing
Patio
Scuba Diving
Sea Kayak
Shared Swimming Pool
Volleyball
Water Access
Wildlife Viewing
Convenience
Cenotes nearby
Dive Shop w/in Walking Distance
Medical Services Nearby
Nearby Grocery
Taxi Service Available
Short walk to Golf Course
Geographic
Exceptional Sunrises
Exceptional Views
On Beach
Residential Gated Community
Waterfront
Business
Close to amenities
Close to Dive Shops, Boutiques
Close to restaurants and bars
Nearby ATM
Nearby Golf Course
Nearby Post Office
Kitchen
Blender
Coffee Maker
Cookware
Kitchenette
Microwave
Paper Products
Refrigerator
Stove
Toaster
Utensils
Culture
Archeological sites
Eco-center
Sian Ka'an UNESCO Biosphere
Studio 001, Nightly Rental Rates
HIGH SEASON SPECIAL! JUST US$750 per week including all applicable charges. Special rates subject to availability. Special rates not available for Holiday Dates 2013 or 2014.
Season
Date Range


Nightly Rate

-

2013 Dates

-

High Season 2013

Jan 5 – April 5, 2013

$130

Low Season 2013
April 6 – Dec 20, 2013

$110

Holiday Season 2013/2014
Dec 21 – Jan 3, 2014

$170

-

2014 DATES

-

High Season 2014

Jan 4 - Apr 26, 2014

$130

Low Season 2012

April 27 – Dec 19, 2014

$110

Holiday Season 2014/2015


Dec 20 - Jan 2, 2015

$170
Rates are in US Dollars. All applicable charges are included.
Rates subject to change without notice.
Refundable $250 US Security Deposit Required.
Holiday reservations require a minimum of 7 nights, High season min 5 nights, Low season min 3 nights.
There are not any reviews for this property yet!