Unit Code: V-Alux
A Dream Come True in Akumal
Reviewed on 2021-05-12 by Stacey F. from Holland, MI United States
Updated on 2021-05-12
Services from rental manager
Cleanliness
Location
Property condition
Casa Alux is a truly magical place in Akumal. It is located directly on the water and so close to town. This is the second time we have had the pleasure of staying in this property and we again had an absolutely wonderful experience. <br/>The hosts are fantastic and the staff are so friendly and helpful. The accommodations are comfortable and beautiful. There is interesting, native artwork everywhere you look, a huge library of books to choose from, excellent wifi, a fully stocked kitchen with an ice-maker and blender, both essential for making icy tropical drinks!<br/>The private infinity pool is perfect, and the view of the ocean is panoramic due to the round nature of the houses. <br/>Lush gardens surround the property and there is an abundance of wildlife, including tropical birds, hermit crabs, and even iguanas that will soon eat hibiscus blossoms from your hands if you are patient enough to befriend them. <br/>What more can I say? Probably a lot more, but rest assured, this vacation property is truly a dream come true in Akumal.
Casa Alux
Reviewed on 2020-11-21 by Tom C. from Mexico
Updated on 2020-11-21
Services from rental manager
Cleanliness
Location
Property condition
Din is the best owner ever! We LOVE Casa Alux! Candy the housekeeper and Candelario the maintenance man are a joy to be around!
Leave a Review
[2]
Convenience
Cenotes nearby
Dive Shop w/in Walking Distance
Restaurant w/in Walking Distance
Walking distance to amenities
Eco Parks nearby
Type
Villas and Vacation Homes
Search Availability
Leave Review
[2]
Uniquely Designed Oceanfront Villa by Akumal Direct Reservations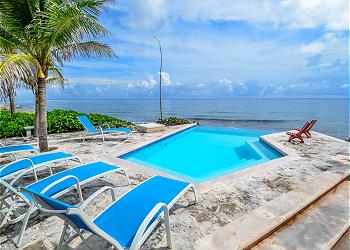 [3]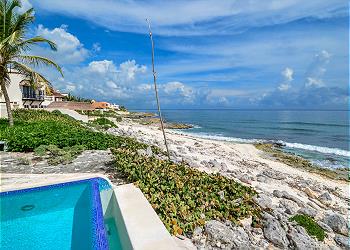 [4]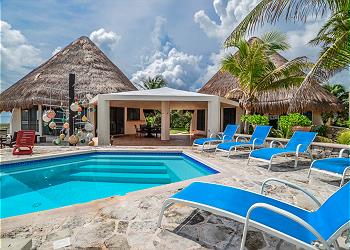 [5]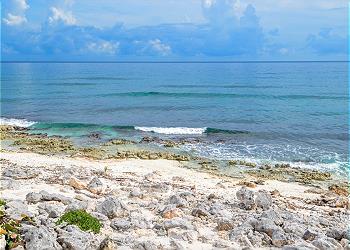 [6]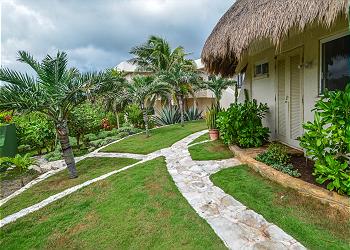 [7]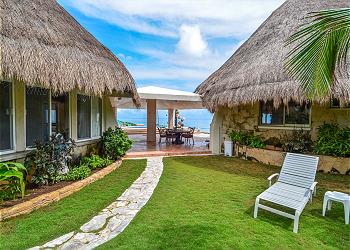 [8]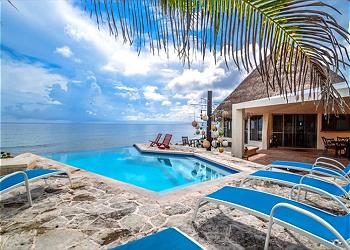 [9]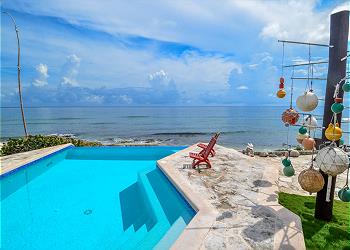 [10]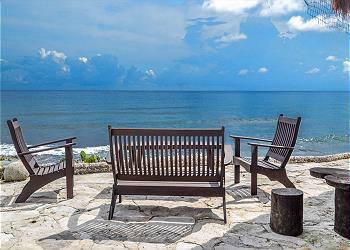 [11]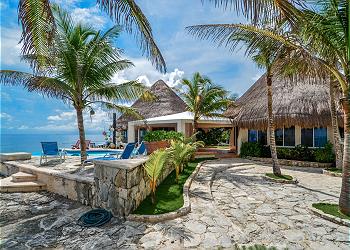 [12]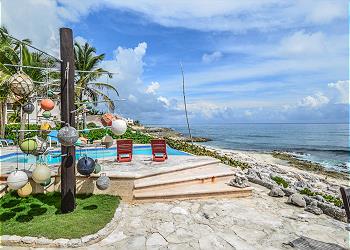 [13]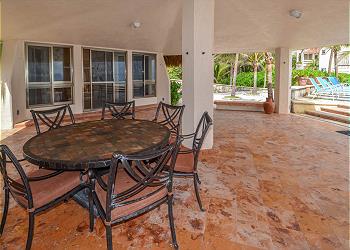 [14]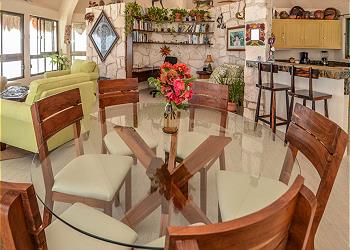 [15]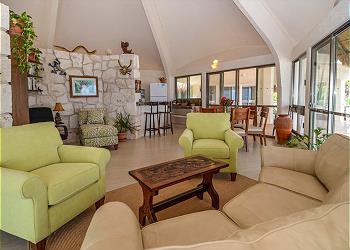 [16]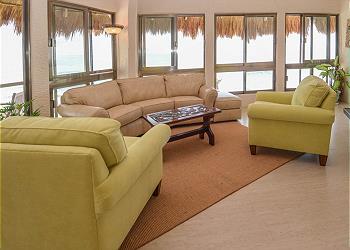 [17]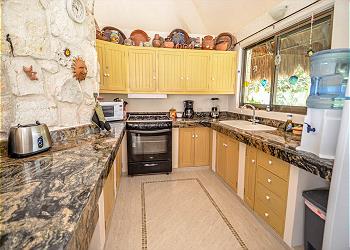 [18]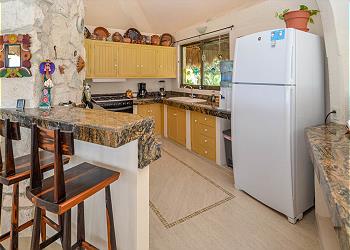 [19]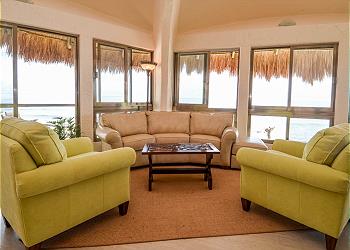 [20]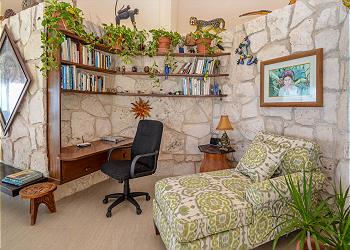 [21]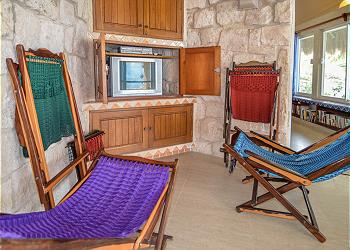 [22]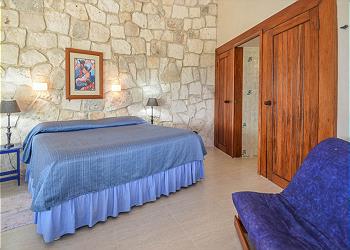 [23]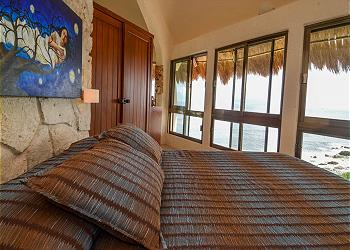 [24]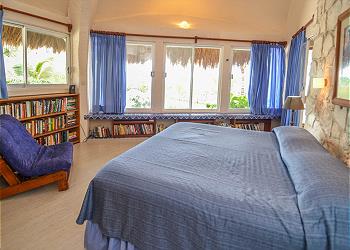 [25]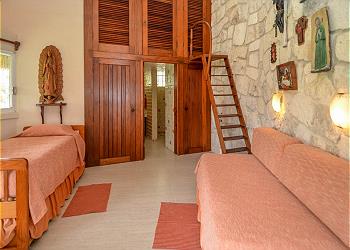 [26]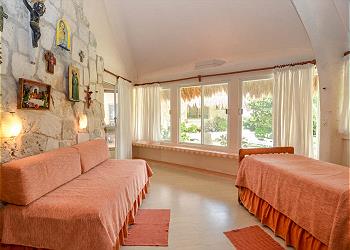 [27]
3 Bedrooms
3 Baths
A tranquil and relaxing vacation at Riviera Maya calls for the perfect scenery of the Caribbean Sea right on your doorstep!
Casa Alux (pronounced as A-LOOSH) not only offers you a stunning view of the azure water, it also allows you to get a taste of Mayan living with comfort and style.
Casa Alux is not your typical vacation villa. This amazing building consists of two round thatched-roof structures joined together through a large stone patio with a luxurious Ticul marble finish. What are the actual benefits of staying in such a uniquely designed house?
First, the patio is intelligently located between two houses. There is always a soft breeze during the day. This makes it a perfect place to hang a hammock, relax and listen as the waves crash the shore. Right off the breezeway, you will find a refreshing infinity pool, overlooking the Mayan Riviera. Through this original shape, its design lets you feel like floating in the clear, blue waters of the Caribbean, without ever leaving your patio.
Second, the circular design of each building and numerous panoramic windows provide a breathtaking view from just about every room in the house. So whether you are dining with friends, relaxing in the airy living room, or enjoying a lazy morning in bed with your beloved one, you will always have this gorgeous backdrop of endless ocean, emerald tropical gardens, and light blue sky.
Let me tell you more about the layout of Casa Alux to help you judge for yourself.
The main part of the house consists of a spacious living and dining area, a fully equipped kitchen, and a cozy bedroom with a queen-size bed and private bathroom.
If you are a fan of reading, then you will definitely appreciate the extensive library and comfortable couches the house offers its guest.
Even such mundane activity as cooking becomes fun at Casa Alux, as the layout of the kitchen, with a raised counter and cushy bar stools, allows you to sip your glass of wine, while chatting with friends as you prepare snacks for your friends and family.
The second house is designed mainly for rest and relaxation. Here, you will have two more stylish bedrooms and a sitting room equipped with TV and a large collection of movies. One of the bedrooms offers a comfortable king-sized bed with an in suite private bathroom while the second room provides generous sleeping accommodations with its two single beds, a trundle bed, as well as, a private bathroom.
As you can tell, this amazing house has enough space and style to comfortably host up to 7 people. So if you want to pamper your family or have a few other couples who dream about getting lost in a Mayan Paradise, Casa Alux is one of those rare vacation homes that will provide you with the comfort, privacy, and security of a luxurious villa, without draining your vacation budget.
Have I also mentioned that Casa Alux is located just a short-walk away from the second largest coral reef in the world?
What can I say? The dream house, ideal location, and the untouched beauty of the Caribbean – a perfect vacation does not get better than that! Guaranteed!"
Location:
Camino Yal-Ku Half Moon Bay road north
77760
Akumal
Mexico
20° 23' 49.4556" N, 87° 18' 36.612" W
MX