Unit Code: V-SOL
DisplayRate
$3000 - $8500 US Per Week
Leave Review
[2]
On Yalku Lagoon
Convenience
Cenotes nearby
Craft Shopping
Free Entrance to Yal-Ku Lagoon
Medical Services Nearby
Nearby Grocery
Restaurant w/in Walking Distance
Leave a Review
[2]
ENTERTAINMENT
DVD Player
Satellite / Cable
Type
Villas and Vacation Homes
Search Availability
Yalku Lagoon Akumal Large 5 BR w/ Pool - Perfect for families and groups.
[3]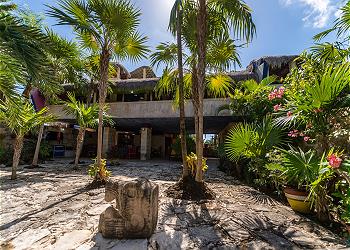 [4]
[5]
[6]
[7]
[8]
[9]
[10]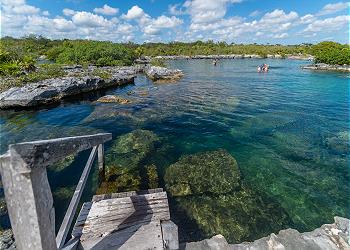 [11]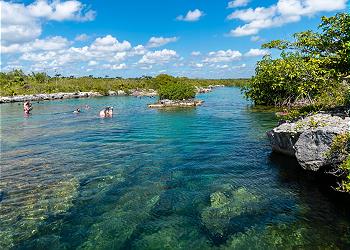 [12]
[13]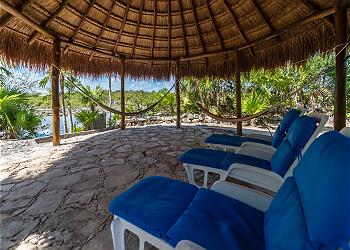 [14]
[15]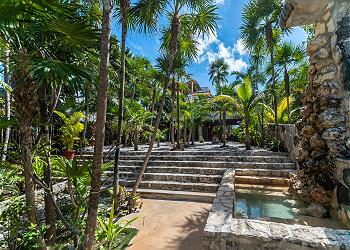 [16]
[17]
[18]
[19]
[20]
[21]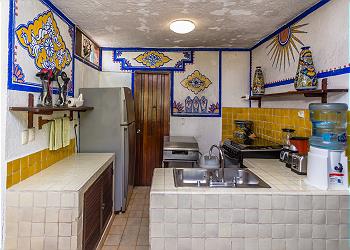 [22]
[23]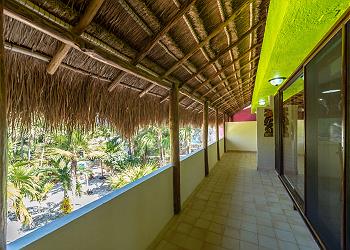 [24]
[25]
[26]
[27]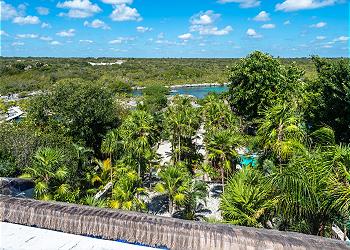 [28]
[29]
[30]
[31]
[32]
[33]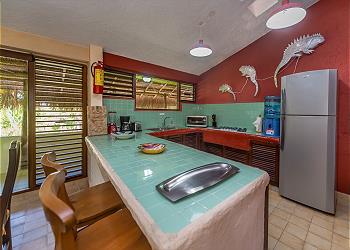 [34]
[35]
[36]
[37]
[38]
[39]
[40]
[41]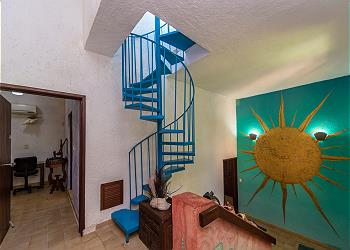 [42]
[43]
[44]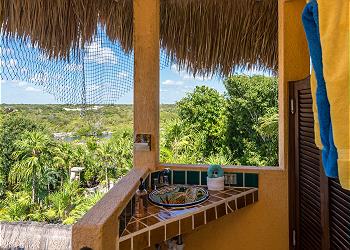 [45]
[46]
[47]
[48]
[49]
[50]
[51]
[52]
[53]
[54]
[55]
5 Bedrooms
6 Baths
Casa del Sol, an Akumal Landmark and one of our favorite houses!
Casa del Sol is well known for its great location, right at the headwaters of Yal-Ku Lagoon, very private, and for its funky eclectic decor. Previously owned by the band The Grateful Dead, this house is perfect for large groups or families, and has hosted some big name celebrities in its time. Casa del Sol can be rented with up to five bedrooms and can sleep up to 13 people comfortably.
The outdoor kitchen and living area on the lagoon side of the property are great for entertaining and family get-togethers. Access to the lagoon is very easy, just down the garden path and across your own private bridge into the cool clear water of Yal-Ku where you can snorkel with the fish all day long. There is also a fabulous roof patio, half covered by a Palapa and half open to the sun and stars where you can sit surrounded by the lagoon and the jungle.
Casa del Sol is well known for the many unique murals painted throughout the house that highlight the area's Maya History and natural Beauty. This house is truly one of kind and lends itself very well to people just "hanging out" together and having a great time! Merily and Obideo, the caretakers, do an excellent job. They are very charming and will take excellent care of you. They are also available to prepare meals for an additional fee, which we highly recommend you try.
Casa del Sol offers many amenities including a swimming pool and a lagoon side palapa with plenty of hammocks and lounge chairs for snoozing away the afternoon. It also has a waterfall with it's own tiny dipping pool on the lagoon side of the property. The refreshing waterfall is a wonderful place to give yourself a water massage after a swim in the lagoon, and it's also great for kids to play in the dipping pool when the waterfall is switched off. Kids also love to play in the private purpose built sandy beach area down by the lagoon and palapa. There are outdoor showers and a bathroom for rinsing off after snorkeling and tanks for rinsing your gear.
Casa del Sol offers 5 bedrooms and will comfortably sleep 13 people. There are 2 bedrooms on the second level. One room has 2 twin beds and 1 double, the other has 1 double and 1 single bed. Each bedroom has a private bathroom and air conditioning. The Master is on the third level with a king bed, desk, private bathroom, air conditioning and a private palapa covered patio. For additional sleeping, there is a casita downstairs with king bed, private bathroom, stove and sink, and air conditioning. There is also a tower bedroom with a double bed, air conditioning and great views! There are also roof top-hammocks, shower and toilet. There is also a bathroom off of the main patio area. There is a TV/DVD/Satellite in the main living area. AC in bedrooms only.
Location:
77760
Akumal
Mexico
20° 24' 35.1504" N, 87° 18' 19.08" W
MX