Unit Code: V-SanFra
Labor Day getaway
Reviewed on 2021-09-14 by Almita R. from Euless, TX US
Updated on 2021-09-14
Services from rental manager
Cleanliness
Location
Property condition
Let me start by saying that the staff here is amazing! They do a great job with everything! Cleaning, cooking, and laundry was all just top notch. They are very hard working and just pleasant to be around, so don't forget to tip them before you go. They deserve every bit of it. The house is gorgeous and the pool and ocean view is fabulous. Our group of 9 had such an amazing time here. The staff even helped plan a special dinner including Mariachi! We can't wait to come back.
Lovely family trip
Reviewed on 2021-02-01 by from Greensboro, GA United States
Updated on 2021-02-01
Services from rental manager
Cleanliness
Location
Property condition
Fantastic home, location and people. The folks who helped us while our family was there were terrific. Other than the fact that the beach is very rocky, our stay was nothing less than a nearly perfect 10.
All is Well in Akumal
Reviewed on 2020-07-23 by from Awendaw, SC US
Updated on 2020-07-23
Services from rental manager
Cleanliness
Location
Property condition
We stayed in July 2020. Directly on the beach, the home contains five air-conditioned, large bedrooms each with an en-suite: first floor-two twin beds and one day sofa; second floor-three bedrooms with king beds; casita -queen bed.<br/>The kitchen is small but well stocked with appliances, dishes, and utensils. The living and dining room are adequate size. There is a TV in the LR. There is a pool outside the back. There are also kayaks available to take into the water.<br/>The house has a manager, a maid, and an outside caretaker. They work everyday except Sundays.The caretaker and his wife double as the chefs should you wish them to prepare any meals.We had 4 dinners prepared that were local cooking and extremely delicious. You pay them for their shopping and for their service. We highly recommend them.<br/>We were able to find a snorkeling tour, as well as, a fishing tour. There are a few restaurants open nearby that serve delicious Mexican food. There is a Walmart on the way from the airport where we stopped. There are also small stores in the neighborhood.<br/>High points: The house manager is very friendly and efficient. She speaks English and Spanish. She is knowledgeable about the area and can arrange many activities as long as they are open in this COVID time. The maid is nonintrusive and very efficient. She will do your laundry for a fee. The caretaker arrives early to prepare the pool and grounds areas.The house is in a small beachfront, gated community with a security guard that walks the beach. The wi-if worked well for us.<br/>Inconveniences: The LR television was not able to find the dish site. It was not fixed during our stay. There is a TV in an upstairs bedroom which worked. There was an influx of seaweed on the beach, and the entrance to the beach is rocky so wear your water shoes and take the kayaks out.<br/>All in all we had a great time and would recommend this home to anyone.<br/>
Leave a Review
[2]
Beds
King 3
Queen 1
Twin 2
Other 1
Type
Villas and Vacation Homes
Search Availability
Leave Review
[2]
On Beach
5 BR Newly Updated Hacienda style villa with beachside pool, Central AC WiFi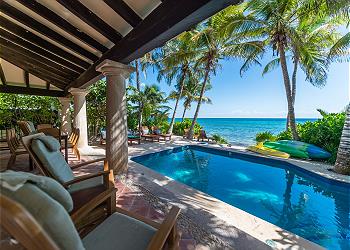 [3]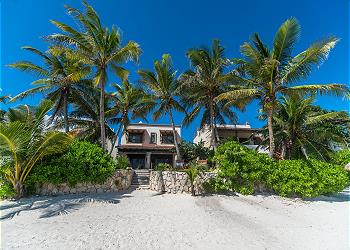 [4]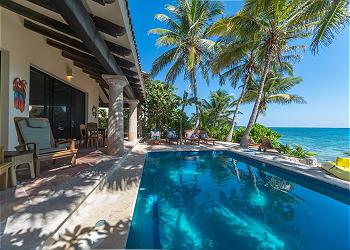 [5]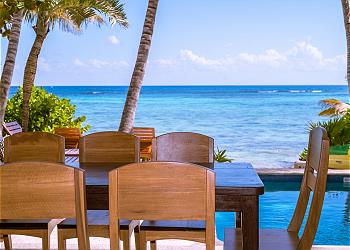 [6]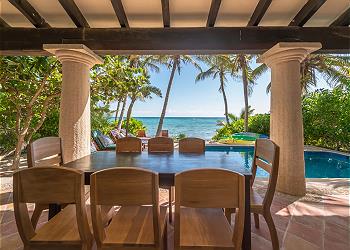 [7]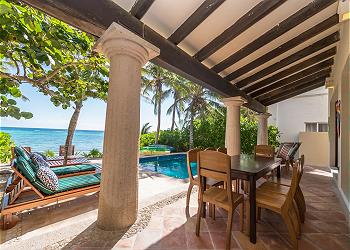 [8]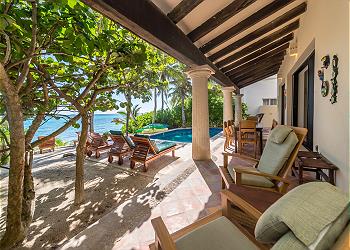 [9]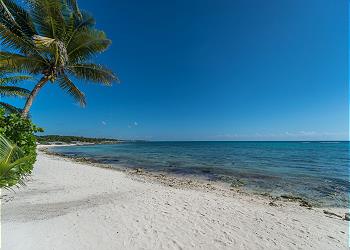 [10]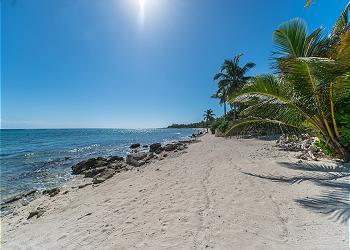 [11]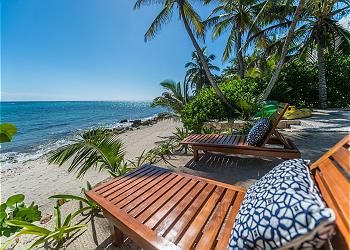 [12]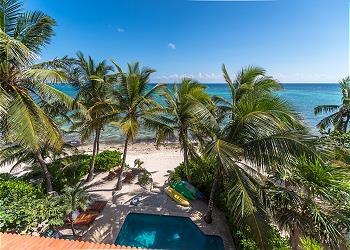 [13]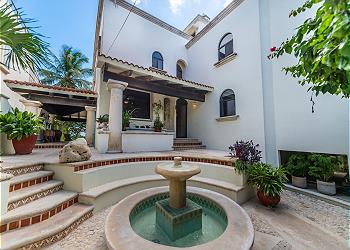 [14]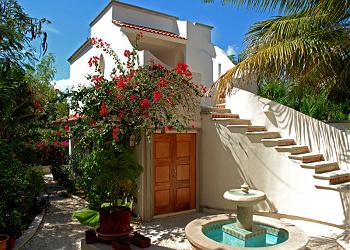 [15]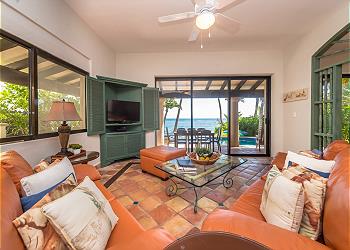 [16]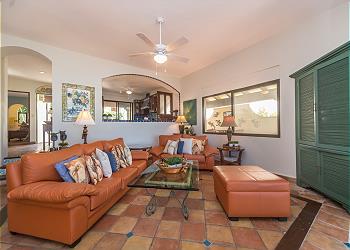 [17]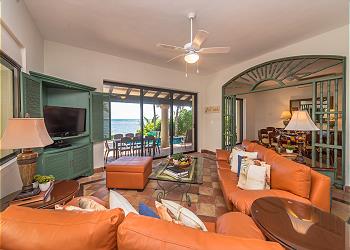 [18]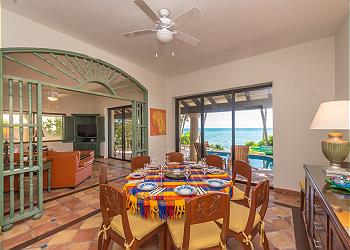 [19]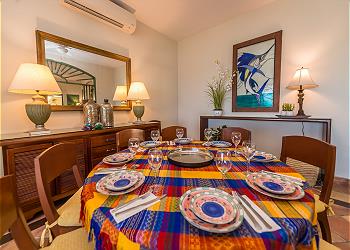 [20]
[21]
[22]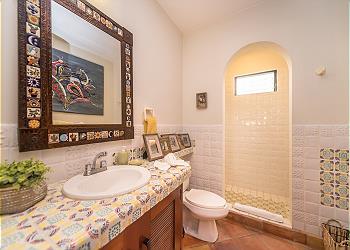 [23]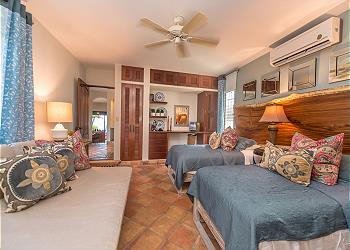 [24]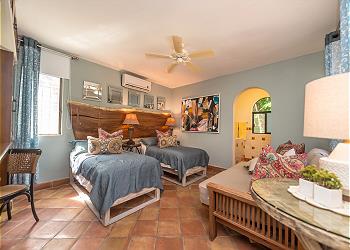 [25]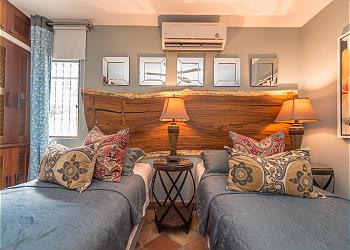 [26]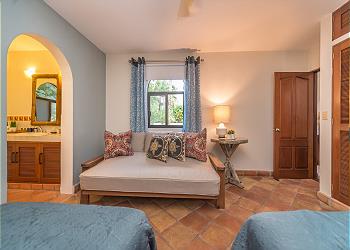 [27]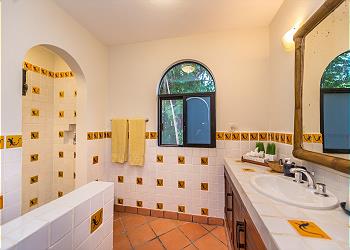 [28]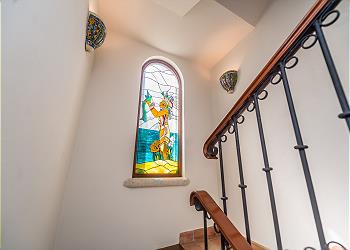 [29]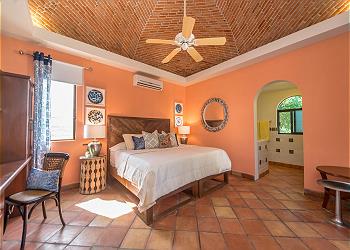 [30]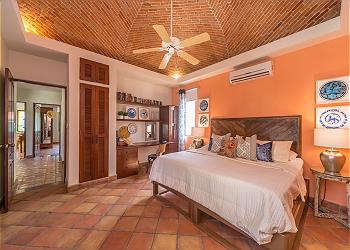 [31]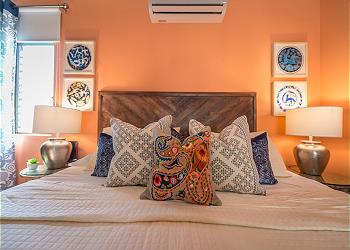 [32]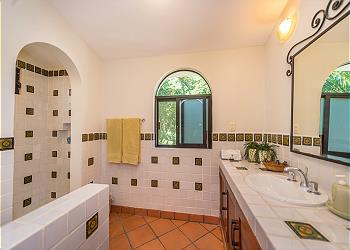 [33]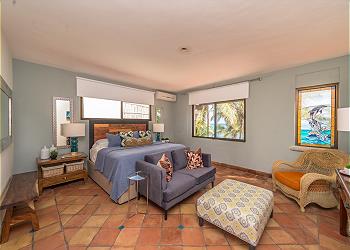 [34]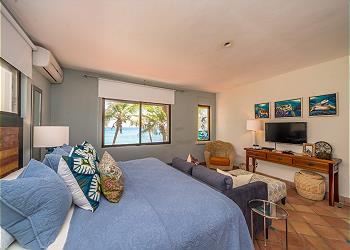 [35]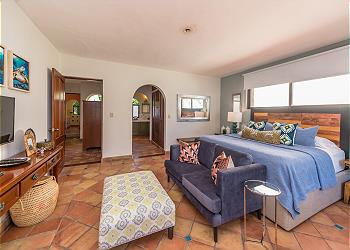 [36]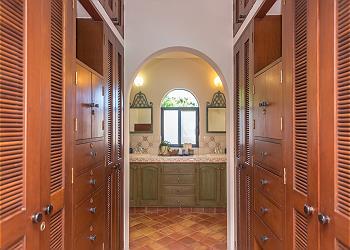 [37]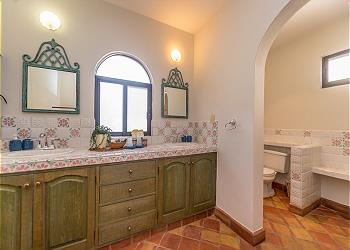 [38]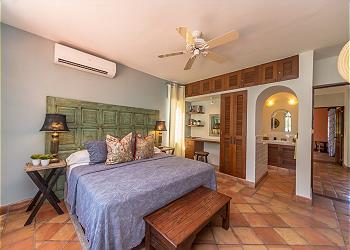 [39]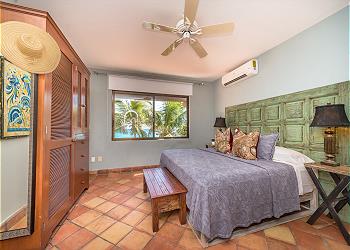 [40]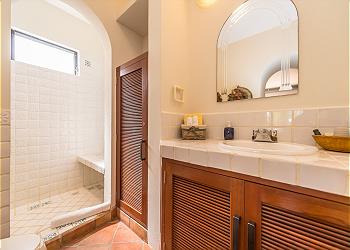 [41]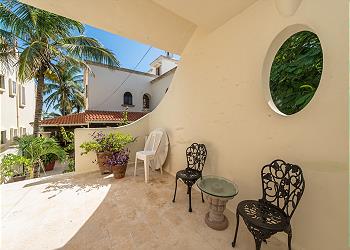 [42]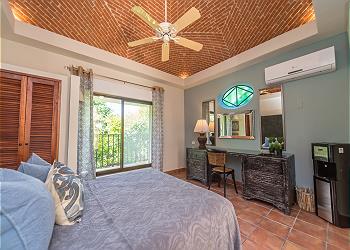 [43]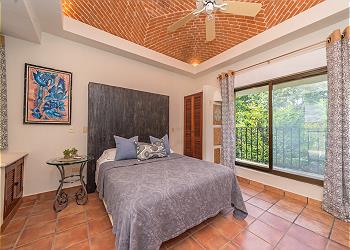 [44]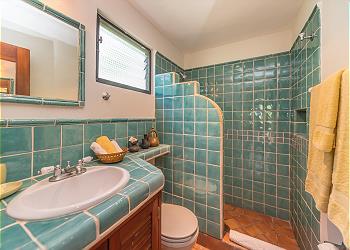 [45]
5 Bedrooms
6 Baths
''San Francisco by Akumal Direct Reservations is a home away from home. When the going gets tough back in the world, we dream of our own spot in Paradise on the beaches of the Mayan Riviera.
What could be more perfect? Swim or snorkel in the Caribbean sea just outside the back door. Or, if it is your preference, take a dip in the freshwater pool. Still too much effort? A siesta in the hammock between palm trees might be just what you need.
We love our place in the sun and would like to share it with you!"
Casa San Francisco is a newly renovated villa that is warm and inviting and feels just like home. Gorgeous colors and furnishings, a magnificent ocean, white sand beach, privacy and a fabulous swimming pool. What more could you want? Parking, beach towels, purified water and professional cleaning service 6 days per week is included.
Casa San Francisco is a "Hacienda" style villa located on the white sandy beach of gated, residential, South Akumal. The villa is a comfortable and colorful mix of arts and crafts from around the world set in the midst of tropical gardens and Caribbean beach. Its charm is completed by wrought iron balconies and courtyard fountains. "It is just lovely" reads the guest book.
Casa San Francisco offers four bedrooms in the main villa, over two floors. The main floor includes the open living and dining area and fully equipped kitchen. From the living / dining area you will enjoy a full view of the turquoise Caribbean. Via sliders you access the gorgeous swimming pool and its limestone deck area which is well furnished with tables, chairs and pool side loungers. There are also some great coconut trees along the beach which are perfect for hanging your hammock.
The Bedrooms: On the upper floor, three gorgeous and relaxing air conditioned bedrooms are available. The ocean view master bedroom is furnished with king and has private bath. Another lovely guest bedroom is located next to the master bedroom with the same wonderful ocean views, king sized bed, and ensuite bathroom. A third ensuite guest bedroom on the upper floor is furnished with a king bed and also enjoys a stylish brick domed ceiling and a lovely view of the garden. The fourth bedroom is located on the main level with garden view. This is a spacious ensuite room has two twin beds (can be made into a king) and a trundle bed. All of the ensuite bedrooms have showers and either a single or double vanity, and there is an additional full guest bathroom with shower on the main level complete with shower accessed from the main hall.
If you require additional space Casa San Francisco includes a cute upper level guest house across the garden side fountain courtyard. The guest house is air conditioned and furnished with a queen bed, en suite bathroom, its own private terraces overlooking the jungle and the courtyard, and also a wonderful private roof terrace which is the perfect place for star gazing at night.
For golfers, Casa San Francisco is within a short walk of the brand new championship Terence Trent Jones Junior Golf Course RIVIERA MAYA GOLF CLUB.
BEDROOMS
Main Villa: Master Bedroom, Upper Level, King Bed
Guest Bedroom, Upper Level, King Bed
Guest Bedroom, Upper Level, King Bed
Guest Bedroom, Main Level, 2 Twin Beds (can be made into a king), 1 Trundle Bed
Guest House Casita: Upper level only, queen bed.
Location:
South Akumal Bay beach, Akumal Sur
77760
South Akumal
Mexico
20° 22' 58.998" N, 87° 19' 28.11" W
MX