Unit Code: C-T7
Gratitude in Hacienda de la Tortuga, Akumal
Reviewed on 2022-04-06 by , Highland, NY United States
Overall
Services from rental manager
Cleanliness
Location
Property condition
We hated to leave our little piece of paradise AKA Akumal. Our accommodations were perfect ; clean, pretty, up to date and lovely. We slept each night to the sound of the ocean breeze , and our good fortune was being able to eat nightly in the best restaurant of Akumal just downstairs. Everyone was polite and friendly, respectful re: Covid precautions- our first trip since the start of the pandemic. The town Dr. made house calls so we didn't even have to fuss about getting tested prior to coming home. This was a perfect trip and just what we needed. We will definitely return to our hacienda in Akumal
Amazing location; great for families!
Reviewed on 2020-10-16 by Julie D. , NEW YORK, NY United States
Overall
Services from rental manager
Cleanliness
Location
Property condition
We stayed 2 separate times, 2-3 weeks each and will definitely be back soon!!
Leave a Review
[2]
Convenience
Cenotes nearby
Dive Shop w/in Walking Distance
Local Library in Akumal
Medical Services Nearby
Nearby Grocery
Restaurant w/in Walking Distance
Short Walk to Yal Ku Lagoon
Spa Nearby
Yoga studio nearby
Walking distance to amenities
DisplayRate
$120-300/ night (+19% tax)
ENTERTAINMENT
DVD Player
Satellite / Cable
Television
Search Availability
Leave Review
[2]
On Bay or Sound
2BR, 2 BA condo, 3rd floor overlooking the pool and Half Moon Bay beach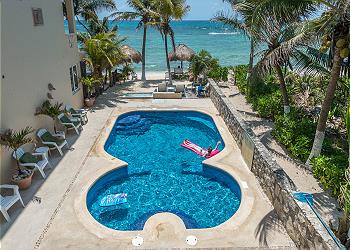 [3]
[4]
[5]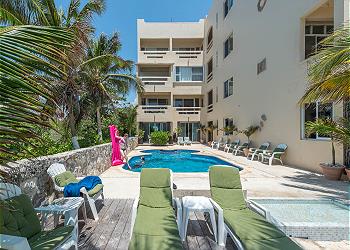 [6]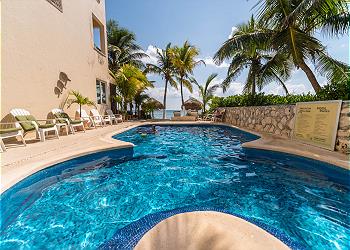 [7]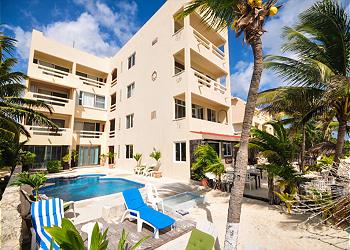 [8]
[9]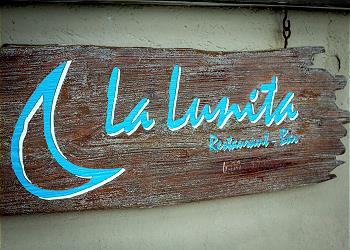 [10]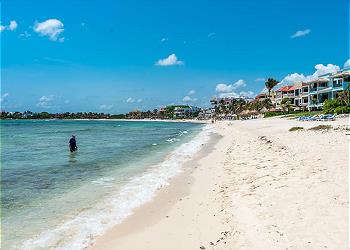 [11]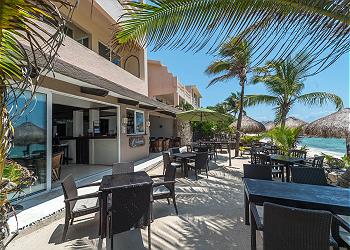 [12]
[13]
[14]
[15]
[16]
[17]
[18]
[19]
[20]
[21]
[22]
[23]
[24]
[25]
[26]
[27]
[28]
2 Bedrooms
2 Baths
La Tortuga #7 is located on the third level (two above the ground floor) overlooking the pool and the sparkling waters of Akumal's Half Moon Bay beyond! This spacious and nicely appointed condo features 2 bedrooms, each with King sized bed and private bathroom with shower and nice Mexican tile detail. The master bedroom also has a giant sunken bathtub. It has a large open plan living and dining area with sliders that open out onto the terrace, affording great views out over the bay. The living room has comfortable seating and a TV with satellite programming. The kitchen is well equipped and includes a breakfast bar for extra dining seating. There is WiFi internet throughout the condo and air conditioning and TVs with DVDs in the bedrooms.
Outside on the expanded, ocean facing terrace, there is a table and chairs for relaxing, alfresco dining, and generally enjoying the warm Caribbean climate and spectacular views of the bay. There is a balcony off the guest bedroom facing the mangroves. This is the only unit in the building with this feature.
Hacienda de La Tortuga boasts a very nice beach side pool, an onsite gourmet restaurant (La Lunita), and plenty of sun loungers and shady palapas on the white sandy beach in front. There is also WiFi access all the way out to the beach for those who like to stay connected while working on their tan!
Hacienda de la Tortuga is located in the northern central part of Half Moon Bay, within walking distance of plenty of amenities including the Akumal Adventures dive shop. The bay in front of the condo is great for snorkeling as the reef comes very close to the shore, and it is home to a wide diversity of marine life including endangered sea turtles!
Hacienda de la Tortuga #7 is comfortable and bright, and a perfect option for small families or groups of friends.
No pets and no smoking allowed.
Location:
Hacienda de la Tortuga Condos
Camino Yalku
77734
AKUMAL
Mexico
20° 24' 24.5952" N, 87° 18' 27.6804" W
MX