Unit Code: C-Bahia2
Stuart and Mary's Post-Covid Escape
Reviewed on 2021-05-30 by Stuart M. from Denver, CO United States
Updated on 2021-05-30
Cleanliness
Location
Property condition
We have stayed in many of the properties on Half Moon Bay frequently. This was our latest trip in the year and it was hotter. Sargassum is also a huge problem. It seems like the condos are getting less well-equipped than they used to be - we cook a lot of our own meals and had to improvise quite a bit. AC also was pretty limited. We still had a good time and love Akumal.
Leave a Review
[2]
Convenience
Cenotes nearby
Craft Shopping
Dive Shop w/in Walking Distance
Local Library in Akumal
Medical Services Nearby
Nearby Grocery
Short Walk to Yal Ku Lagoon
Spa Nearby
Walking distance to amenities
Eco Parks nearby
Short drive to Tulum
Walking Distance to Restaurants
DisplayRate
$120 - $311 US / Night (Tax Not Included
ENTERTAINMENT
Books
Games
Satellite / Cable
Television
Search Availability
Leave Review
[2]
Coveted Beach Level, 2 Bedroom Condo!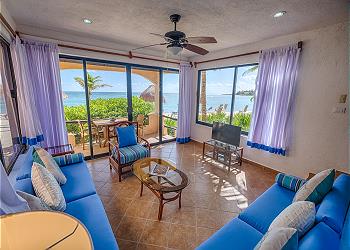 [3]
[4]
[5]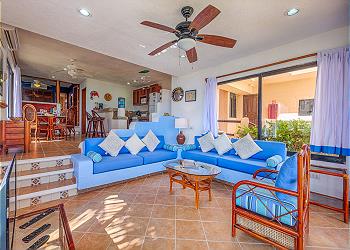 [6]
[7]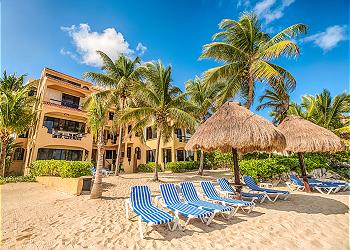 [8]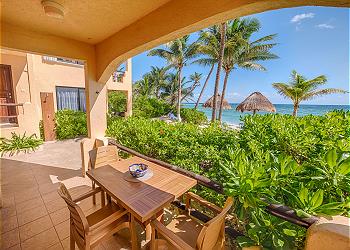 [9]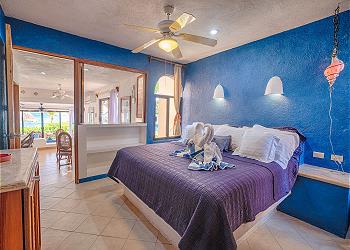 [10]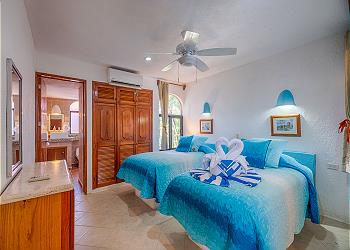 [11]
[12]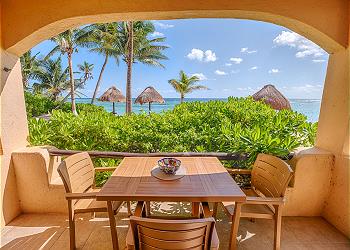 [13]
[14]
[15]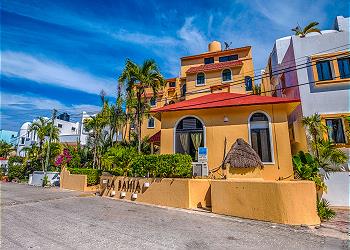 [16]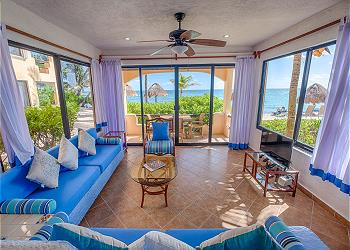 [17]
[18]
[19]
[20]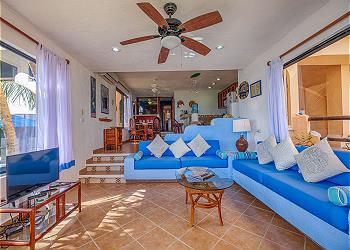 [21]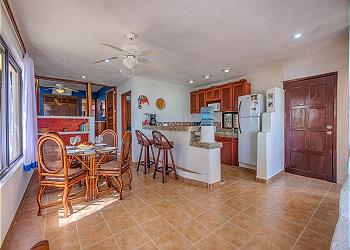 [22]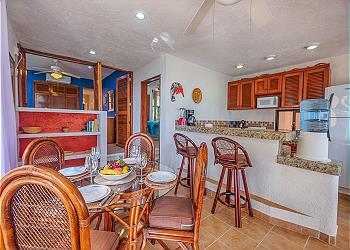 [23]
[24]
[25]
[26]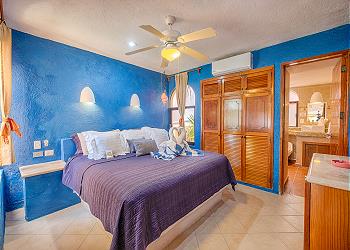 [27]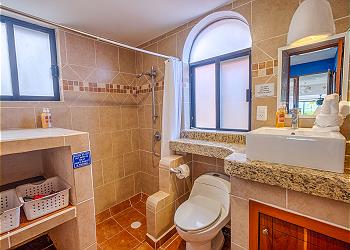 [28]
[29]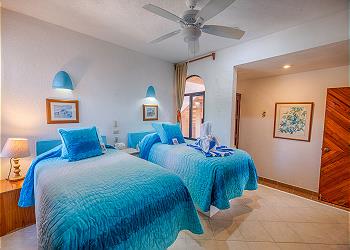 [30]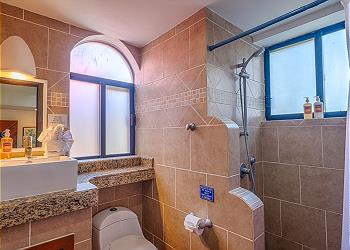 [31]
[32]
[33]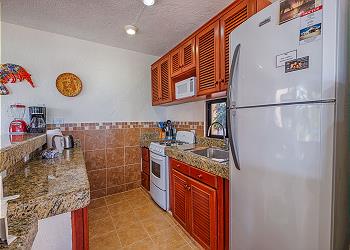 [34]
[35]
[36]
[37]
[38]
2 Bedrooms
2 Baths
Your private sanctuary on one of Akumal's best beaches, La Bahia 2 is located on Half Moon Bay, a pristine beach with great snorkeling that's only a short walk from many of the local restaurants and boutiques. This is a bright and comfortable first floor unit where getting to the beach is as easy as stepping off your private patio and digging your toes into the sand.
Inside, La Bahia 2 feels as tranquil as the bay itself with lots of natural light and hues of blue. This unit has two bedrooms that each have ensuite bathrooms and in-room AC units. The guest bedroom has been furnished with two comfortable twin beds and the master has been furnished with a king bed. The master bedroom has also been fitted with grand doors that open up to the rest of the home and add to La Bahia 2's spacious open concept design.
The kitchen, dining, and living areas have been designed to feel like one cohesive space with gorgeous tropical views as the focal point. The full size kitchen has been recently upgraded with a sleek new granite countertop and is equipped with everything you may need to be as good of a home chef as you were before you left. Off of the kitchen, the living area is surrounded by large windows and a pair of sliding glass doors that can be opened to access the unit's patio. The patio has been furnished with a small sitting area perfect for enjoying a cup of morning coffee or dining al fresco.
Whether you're dreaming of hours of relaxation or nonstop action, Half Moon Bay is a place where you can set the pace and choose your own adventure.
KINDLY NOTE: During the summer months, south winds may bring Sargasso Seaweed to some beaches throughout the Caribbean, including the Riviera Maya. Please know that our onsite teams work very hard to ensure the best possible beach conditions for your stay. As a consideration, you may also see special seasonal discounts applied to during the summer months.
The Riviera Maya is full of natural beauty, places to explore and opportunities for outdoor activities. We have a great list of activities and adventures completely unaffected by the arrival of sargasso that we would love to share with you. There is so much to see and do in this special place, we know that you will have an amazing and memorable vacation!
Location:
La Bahia condos
Half Moon Bay
77710
Akumal
Mexico
20° 24' 20.5092" N, 87° 18' 31.2552" W
MX