Search Availability
Convenience
Medical Services Nearby
Restaurant w/in Walking Distance
Short Walk to Yal Ku Lagoon
On Bay or Sound
Unit Code: C-IGUA5
Leave Review
[2]
Leave a Review
[2]
Spectacular Ocean View
Reviewed on 2020-03-28 by Cliff L. from Howard Lake, MN United States
Updated on 2020-03-28
Services from rental manager
Cleanliness
Location
Property condition
This unit 5 is La Iguana is the best sea side condo my wife and I have ever stayed in. The view of the Ocean is beyond description. The condo is more spacious than the photos depict.<br/>All amenities worked, the place was spotlessly clean. The AC in the bedrooms was more than adequate. Half Moon Bay is perfect for snorkeling, even for children for the depth of the water is not at all deep. While you can walk the mile plus to the convenience stores near the front gate, the staff will order you a taxis during regular working hours. Both pools are kept clean 24/7. The Iguanas everywhere are a plus. The condo is at the end of the road just two blocks from the Yal Ku lagoon were snorkeling is fantastic. There is no street noise for there are very few vehicles. We would highly recommend this condo for anyone seeking a fantastic ocean view but wanting to avoid crowds.<br/>Cliff and Rosa Lutz
Lovely Stay
Reviewed on 2020-03-10 by Lynn H. from United States
Updated on 2020-03-10
Services from rental manager
Cleanliness
Location
Property condition
We so enjoyed La Iguana and its position on the reef as we like to snorkel large parts of each day. It was so easy to get in and out and be right there with the beautiful fish. The layout and view were perfect. The kitchen was not as well-stocked as we are used to on Half Moon Bay but it was fine. There were definitely more bugs inside than we've had at other spots. I killed a couple of large cockroaches and the ants were immediate as soon as any food was out -even just preparing. That would not stop our being back and not sure they can remedy that being so close to jungle, but perhaps a good spray before each new guest? Bottom line - we loved our time there and will be back!
No need to leave
Reviewed on 2009-12-28 by Kim N. from Anderson, California United States
Updated on 2009-12-28
Services from rental manager
Cleanliness
Location
Property condition
La Iguana is the best place to stay, the view is unbelievable, the staff is great, the property is so beautiful. You can swim with wild sea turtles nearby, I love Lucy's icecream. Units # 3 and 5 are my favorites only because they are on the second floor and the veiw is great. There is no elevator and I'm not willing to walk up 3 stories at my age but if your game the 3rd floor units are really exciting. I could sit in the living room with the fantastic view and sounds of the ocean and never go outside and be as happy as could be because you feel like your sitting on the beach with that fantastic view, unbelievable!!!!
The view from the condo was fantastic. It created a calming feeling as you looked out across the bay.
Reviewed on 2009-06-24 by Bill S. from New Berlin, PA United States
Updated on 2009-06-24
Services from rental manager
Cleanliness
Location
Property condition
My wife and I enjoy traveling to various Caribbean locations and have stayed in grass hut cabanas to all-inclusive's. Our stay in Akumal was exceptional. We really enjoyed the condo, the location, the people and certainly will return. The condo owner's must enjoy it as well with the many Mexican and Mayan details. The view across the bay was fantastic. There were several restaurants close by and we went to all. We did travel the road to town several times a day, especially for breakfast at the Turtle Bay Cafe. Thanks to Ana, our maid, who kept our condo spotless. Enjoy, we did!
Great Stay
Reviewed on 2009-02-23 by John M. from Lincoln Park, NJ United States
Updated on 2009-02-23
Services from rental manager
Cleanliness
Location
Property condition
I had a great time staying at La Iguana. Everyone was extremely helpful and friendly. I could not have asked for more and would highly recommend to others. I look forward to returning.
Mold was every where.
Reviewed on 2008-04-28 by Sam L. from San Luis Obispo, CA United States
Updated on 2008-04-28
Services from rental manager
Cleanliness
Location
Property condition
What you never think of when you go through the process of planning a vacation is the condition of the rental. The problem for us was the mold which was in every room. Kind of tough to enjoy a place when the family has a hard time breathing. The food establishments around Akumal were only OK. Don't go for the food. The diving in the Cenotes was great but the diving in the ocean was below par. The reefs have seen better days and the fish are mostly gone. Go some where else for a diving vacation.
Saxon Xmas holiday
Reviewed on 2008-04-08 by Angela S. from Traverse City, MI United States
Updated on 2008-04-08
Services from rental manager
Cleanliness
Location
Property condition
We loved staying at La Iguana, the reef was perfect, we snorkeled every day and saw new fish each day. A great family vacation for our family.
La Iguana Condominiums Unit #5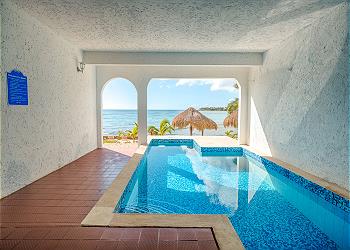 [3]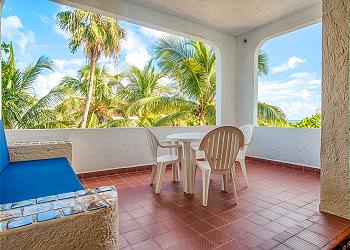 [4]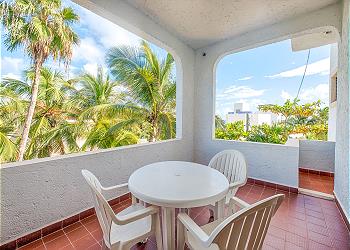 [5]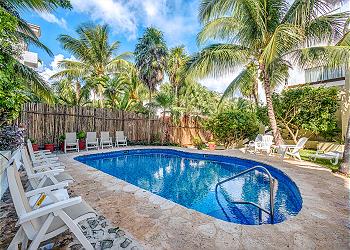 [6]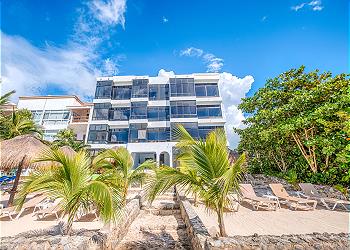 [7]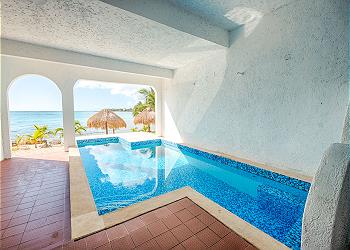 [8]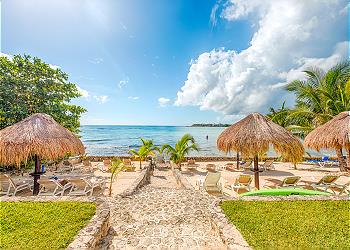 [9]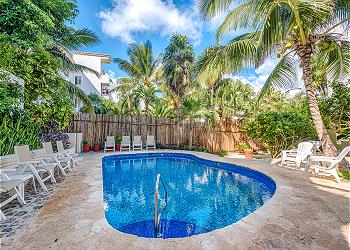 [10]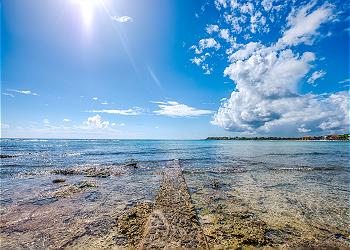 [11]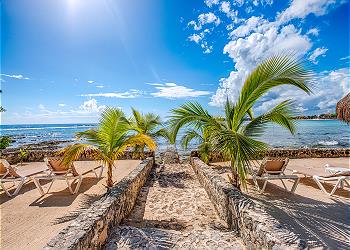 [12]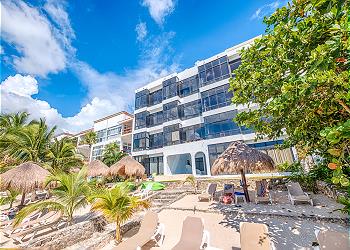 [13]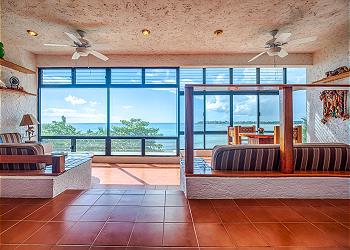 [14]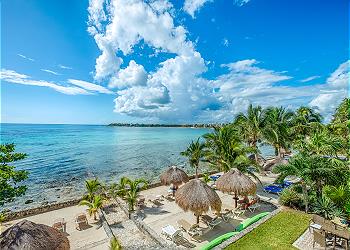 [15]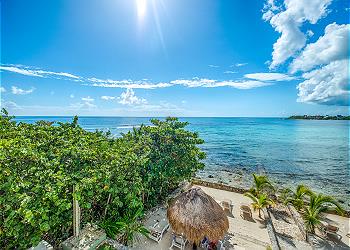 [16]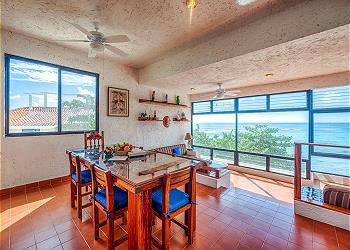 [17]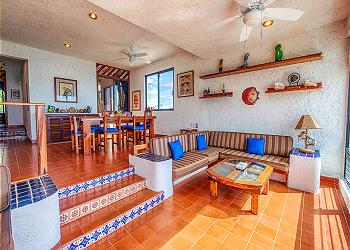 [18]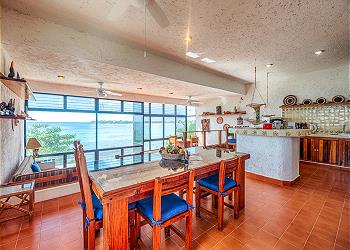 [19]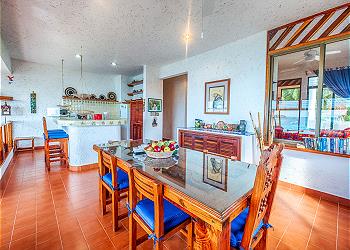 [20]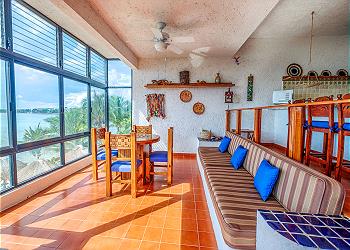 [21]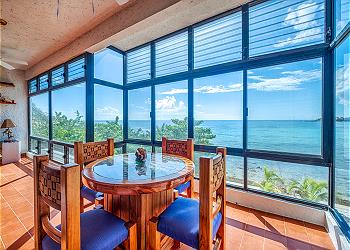 [22]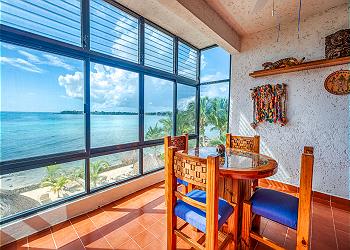 [23]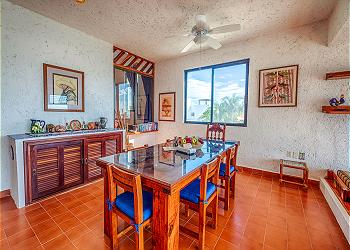 [24]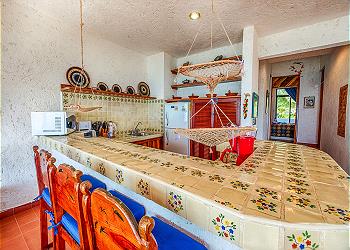 [25]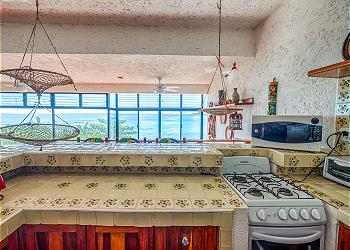 [26]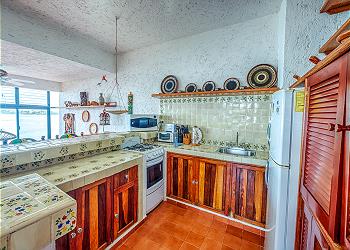 [27]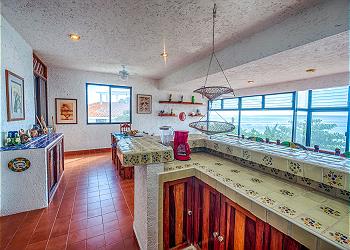 [28]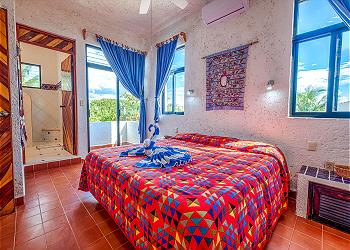 [29]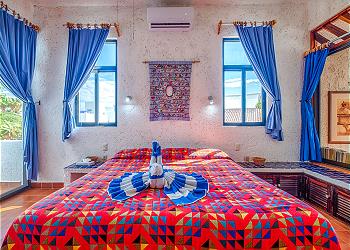 [30]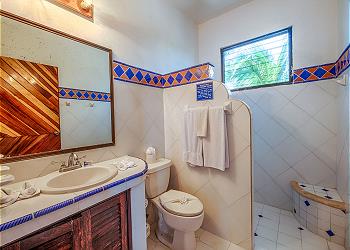 [31]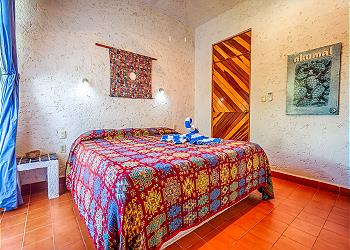 [32]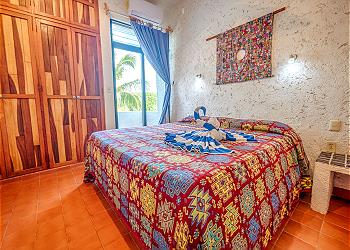 [33]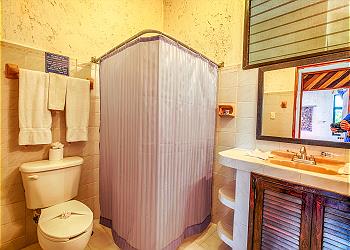 [34]
2 Bedrooms
2 Baths
La Iguana Condominiums are located at the north end of Half Moon Bay beach offering expansive views of the bay and Caribbean Sea. The snorkeling at this end of the bay is some of the best in the area and is easily accessible.
Guest of La Iguana enjoy a private setting, just off the beaten path and within an easy walk to Yal-Ku Lagoon. Two swimming pools, including a large pool with lap lane in a garden courtyard setting, offer the perfect chance to cool down and refresh yourself after a day of exploring the Great Maya reef or ancient ruins.
Our favorite, La Iguana #5 is a very spacious two bedroom unit with private entrance and patio area on the jungle side. Guests will enjoy the impressive and memorable views of Half Moon Bay from the full wall of windows that La Iguana #5 offers. The owner loves it here and as a result, you will find many upgrades and small luxuries to make your time here more enjoyable.
Each of the bedrooms has a private terrace and is furnished with a king bed. From the master bedroom you will also enjoy incredible views of Half Moon Bay. AC in bedrooms only.
A large private patio on the jungle side is perfect place to relax at the end of the day and enjoy the sun going down behind the tropical jungle. This patio is well furnished with two hammocks, a table & four chairs, a sofa and storage for snorkeling equipment.
NO SMOKING INSIDE CONDO
Location:
La Iguana Condominiums
Camino Yalku, Half Moon Bay beach road north
77760
Akumal
Mexico
20° 24' 26.5176" N, 87° 18' 16.3728" W
MX