Unit Code: C-LOL3
A great time
Reviewed on 2022-05-16 by , Spokane Valley, WA US
Overall
Services from rental manager
Cleanliness
Location
Property condition
Only complaint was the A/C in the master bedroom could have been better. Overall a very comfortable place and the staff was wonderful.
Best Vacation spot in Mexico
Reviewed on 2022-05-15 by Troyanne D. , Redstone, CO US
Overall
Services from rental manager
Cleanliness
Location
Property condition
Excellent!! Beautiful Condo , great Staff - daily house keeping is fantastic! Central to many activities and close to restaurants. Small maintenance issue with air conditioning - but addressed. Large issue in the area with sargasso seaweed - and right out front - how ever - a small walk down the beach and it was clear and snorkeling was amazing right from shore!
Very nice appartement right on the beach
Reviewed on 2022-01-04 by Dries M. , Mexico
Overall
Services from rental manager
Cleanliness
Location
Property condition
Appartement has all you need. Nice kitchen and living area. Very good beds with fan and airco. Snorkel gear and kids toys are available. Daily clean by extremely good housekeeping lady.
Relocated to La Iguana
Reviewed on 2021-06-11 by Andrea S. , Anthem, AZ US
Overall
Services from rental manager
Cleanliness
Location
Property condition
Due to the extensive seaweed conditions making the beach inaccessible, Katie at Akumal Direct was fantastic and relocated to another property on Half Moon Bay that was spectacular!

Ratings for relocation.
Fantastic
Reviewed on 2021-04-06 by Ashley H. , Napa, CA United States
Overall
Services from rental manager
Cleanliness
Location
Property condition
We loved our place. It felt like our very own house on the beach. Great pool and sandy area with lounge chairs. Beach is a bit rocky to swim. We rented a golf cart so it made it very convenient to get to the little village. So peaceful and amazing. We will come back for sure. The bedrooom with 2 beds are a bit hard to sleep on.
Leave a Review
[2]
Convenience
Cenotes nearby
Dive Shop w/in Walking Distance
Medical Services Nearby
Nearby Grocery
Restaurant w/in Walking Distance
Short Walk to Yal Ku Lagoon
Spa Nearby
Walking distance to amenities
On the beach
DisplayRate
US$149-$280/night plus tax
Search Availability
Leave Review
[2]
Bright and Affordable condo! Right on the beach with a pool!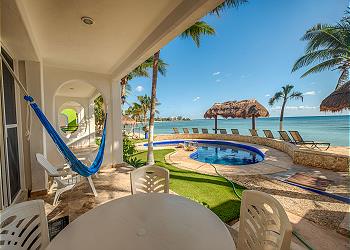 [3]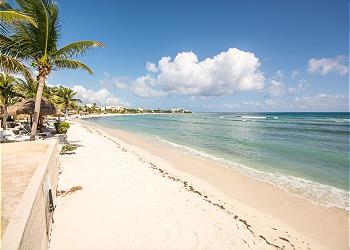 [4]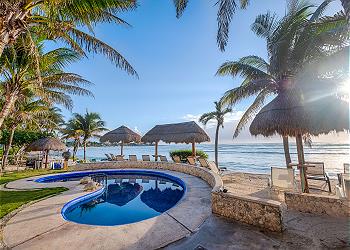 [5]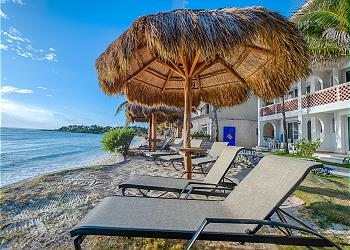 [6]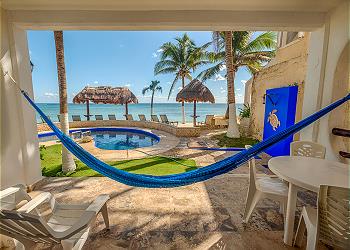 [7]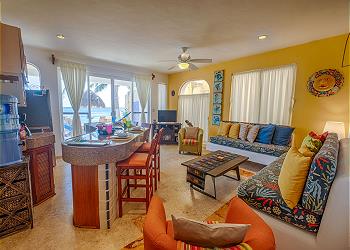 [8]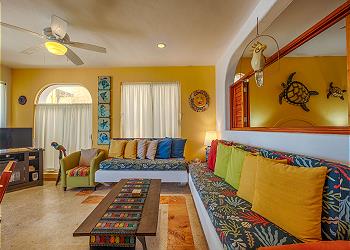 [9]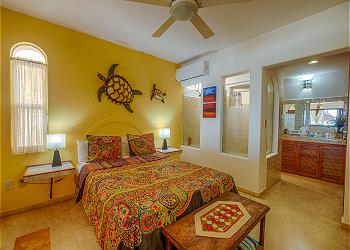 [10]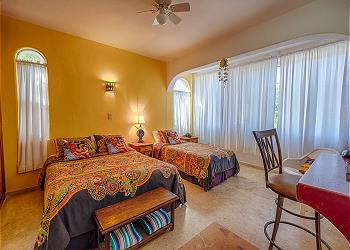 [11]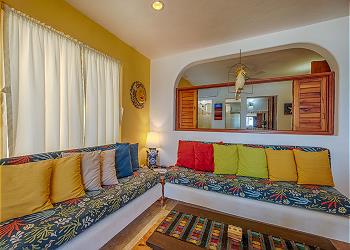 [12]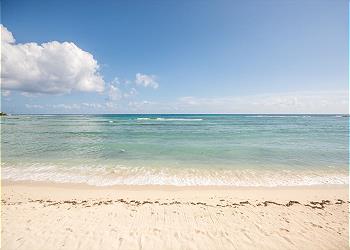 [13]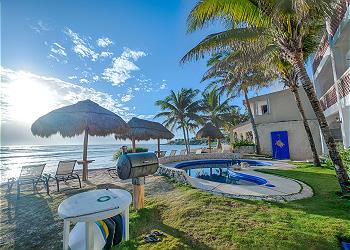 [14]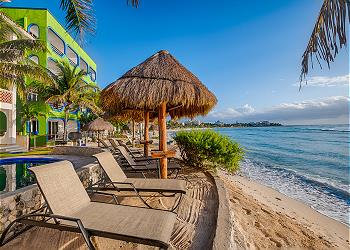 [15]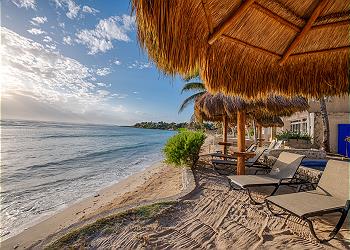 [16]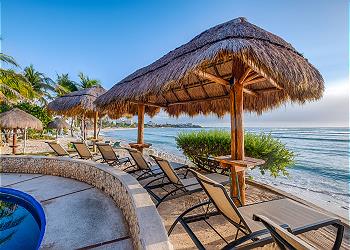 [17]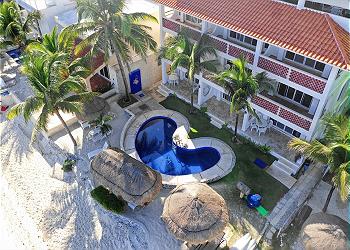 [18]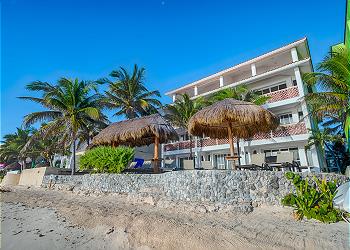 [19]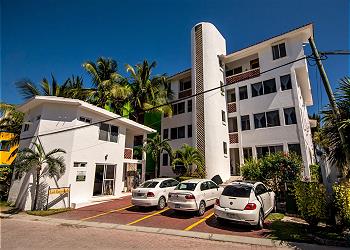 [20]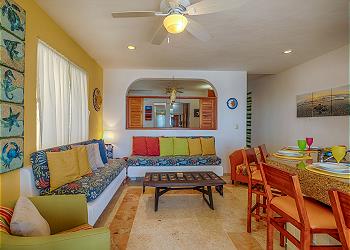 [21]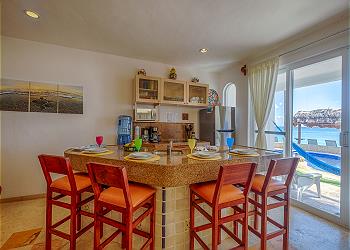 [22]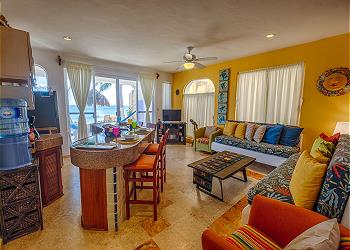 [23]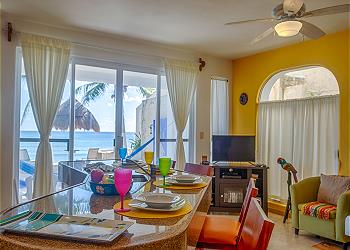 [24]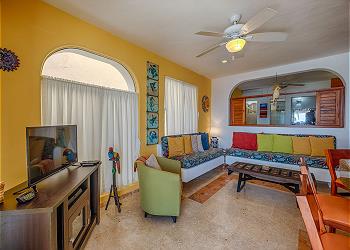 [25]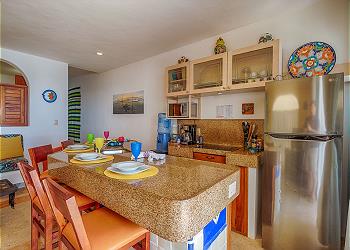 [26]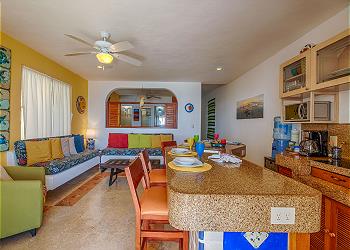 [27]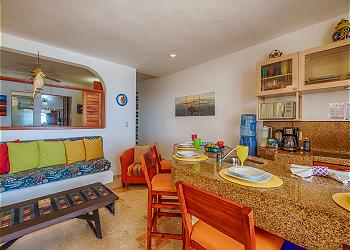 [28]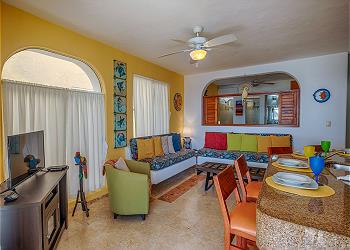 [29]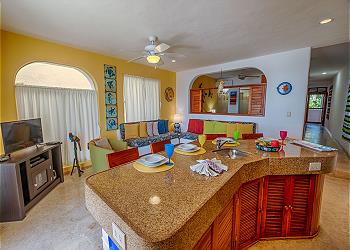 [30]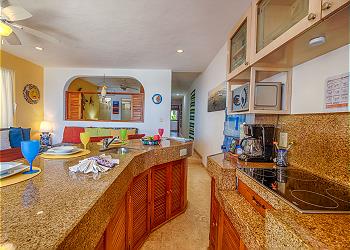 [31]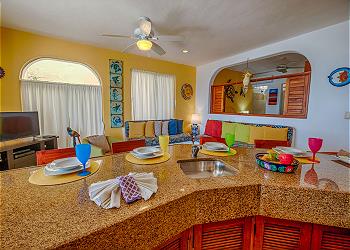 [32]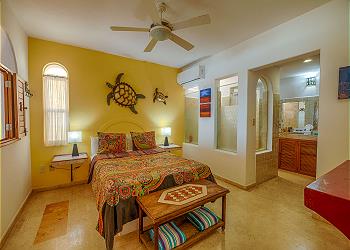 [33]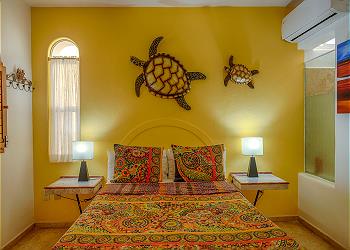 [34]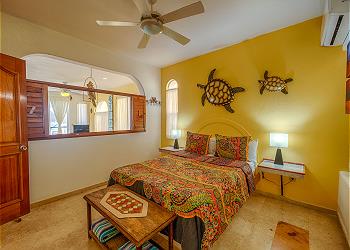 [35]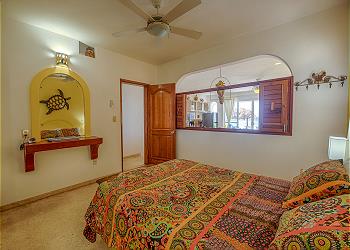 [36]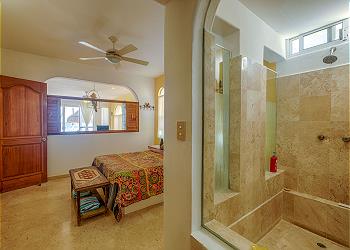 [37]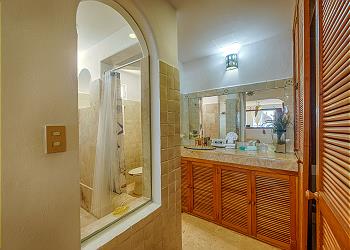 [38]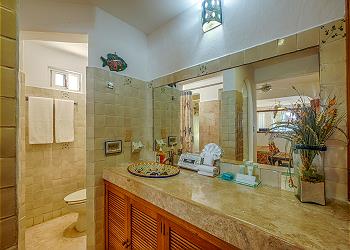 [39]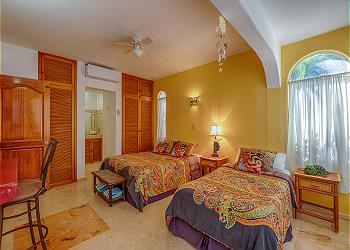 [40]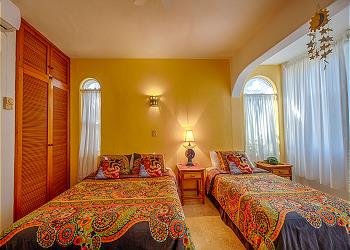 [41]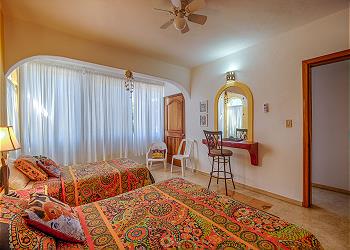 [42]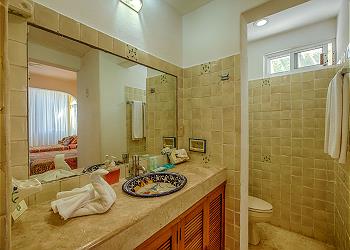 [43]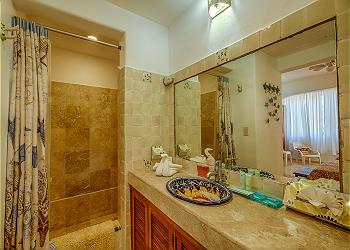 [44]
2 Bedrooms
2 Baths
A perfect 2 bedroom 2 bathroom unit right on the beach, this condo is great for 2 couples, or a family as it has 3 beds which sleep 5 comfortably, 6 with an infant in the porta-crib. There is a queen bed in the master and both a queen and a twin bed in the 2nd bedroom. The spacious bedrooms include new bedding and two en suite full marble baths with a shower and soaking tub. The master suite has superb views of the ocean and the condo is fitted out with all furnishings to make it your home away from home, including daily maid service and on site receptionist. Medium-firm mattresses with a variety of pillows - some softer than others - something for everyone when it comes to comfort!
The crystal clear pool beckons guests to take a refreshing dip while relaxing on the cool coral sand beach. Lol Ka'naab offers a BBQ for its guests to share. There are lots of great amenities such as refreshing air conditioning in the bedrooms, new satellite flat-screen Smart TV, wifi and room fans. This condo has been updated, with granite in the kitchen and marble bathrooms and floors. It has all been freshly repainted, and has new upholstery and linens! Purified drinking water is provided, plus all appliances and cookware, a full-size refrigerator/freezer, and cooking surface stove. This condo also has added a new Pack N Play and high chair for the little ones (w/bedding provided for the Pack N Play), just another great option for families. Lol Ka'naab 3 has beach toys for kids, board games in the unit, and the complex has beach chairs (loungers) for guests. The ground floor corner location is the most requested due to its convenience - an extra asset for families with small children or those who don't like stairs.
Lol Ka'naab 3 is superbly located on Half Moon Bay, Akumal in the heart of Mayan Riviera. Perfectly situated between Akumal Bay and Yalku Lagoon, two of the most sought out destinations in the Riviera Maya! 15 minutes from the beaches, town, and ruins of Tulum, the crossroads of the Yucatan. We also are only 20 minutes from bustling Playa del Carmen, and a short and easy hour drive from the Cancun International Airport.
KINDLY NOTE: During the summer months, south winds may bring Sargasso Seaweed to some beaches throughout the Caribbean, including the Riviera Maya. Please know that our onsite teams work very hard to ensure the best possible beach conditions for your stay. As a consideration, you may also see special seasonal discounts applied to during the summer months.
The Riviera Maya is full of natural beauty, places to explore and opportunities for outdoor activities. We have a great list of activities and adventures completely unaffected by the arrival of sargasso that we would love to share with you. There is so much to see and do in this special place, we know that you will have an amazing and memorable vacation!
NO SMOKING PLEASE
Location:
Lol Ka'naab Condos
Half Moon Bay
77776
Akumal
Mexico
20° 24' 16.146" N, 87° 18' 33.9444" W
MX