Search Availability
Convenience
Cenotes nearby
Restaurant w/in Walking Distance
Unit Code: C-NAH6
Leave Review
[2]
Leave a Review
[2]
Fantastic Condo, Amazing View, and Great Management
Reviewed on 2020-02-23 by Ewan C. from Novato, CA United States
Updated on 2020-02-23
Services from rental manager
Cleanliness
Location
Property condition
What a great vacation made better by the perfect condo to call home. Nahil no. 6 is exactly as beautiful as it looks in the pictures, the view over the Caribbean was stunning, and the pool and beach front lounge area were comfortable, uncrowded, and relaxed. Our property managers were attentive and extremely accommodating - even when we had a minor last minute schedule change. The condo was immaculate and kept so by an incredible house keeper who was fast, professional, and incredibly nice. We enjoyed our stay thoroughly and look forward to returning to Akumal where we will surely seek out Nahil no. 6 if it is available. Thank you!
New to VRBO! Modern condo on the Beach with a Pool and a Gorgeous View!
[3]
[4]
[5]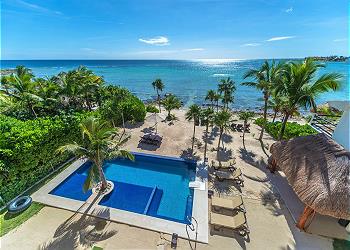 [6]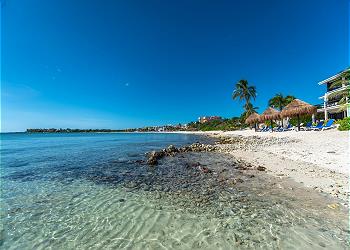 [7]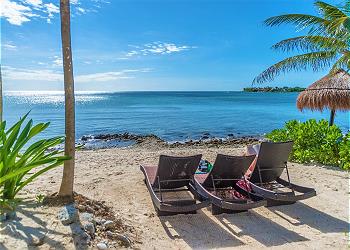 [8]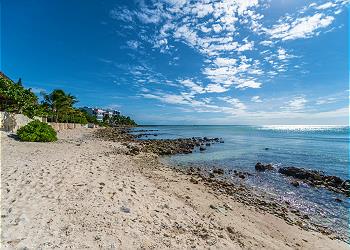 [9]
[10]
[11]
[12]
[13]
[14]
[15]
[16]
[17]
[18]
[19]
[20]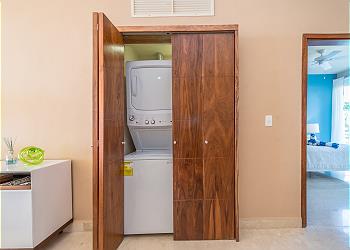 [21]
[22]
[23]
[24]
[25]
[26]
[27]
[28]
[29]
2 Bedrooms
2 Baths
One of Akumal's Newest Beachfront Condos With Lots of Amenities!
Nahil #6 is a gorgeous 2 bedroom 2 bathroom condo right on the beach. Furnishings are modern with the open concept floor plan that encourages the flow of cool sea breezes throughout the space, and the view is undeniably the best feature.
Glorious Caribbean views define these condos. The open concept floor plan in the living, dining and kitchen area gives you unparallel views no matter where you are. Your private patio is furnished with a sitting area, dining area and a hammock.
The Master suite with its own en suite bathroom enjoys the same glorious sea views. Whether you are lying in your king bed, or having a cocktail on your private terrace, you will find it hard to tear yourself away from the view of Half Moon Bay.
The guest bedroom has its own en suite bathroom, jungle view and a private balcony. This is the perfect place to read a book, catch up on some much needed alone time, or watch the sunset.
Outside you'll be able to enjoy the beautiful beachfront swimming pool and the comfortable sun loungers. Two steps beyond the pool is your beachfront haven. Step into Half Moon Bay, a protected inlet which is part of the Caribbean Sea, and offers excellent snorkeling. A short 5 minute walk to the north you will find Yal Ku Lagoon, a popular snorkeling area in Akumal. Get your tropical fish and turtle book out so you can identify all the different species seen in the lagoon.
Located just one hour from the Cancun International Airport, between Playa del Carmen and Tulum, Akumal is a quiet residential beachfront town famous for its turtles, small community and quiet evenings. Nahil Condos are located a short walk from Que Onda Restaurant, La Lunita Beachfront Restaurant and close to La Buena Vida Bar and Restaurant known for its swings and tree houses. Known for its calm bay areas and water sports, Akumal is also in close proximity to famous Riviera Maya cultural attractions and other beachfront cities.
Location:
Nahil Condominiums
Half Moon Bay beach road north
77760
Akumal
Mexico
20° 24' 26.6616" N, 87° 18' 22.3092" W
MX