Unit Code: V-FORT
25th Birthday at Villa Fortuna
Reviewed on 2021-09-16 by from Austin, TX United States
Updated on 2021-09-16
Services from rental manager
Cleanliness
Location
Property condition
A M A Z I N G. Villa Fortuna was great for our 12 guests. Two delicious restaurants close by and the chef service is definitely worth it! We rented a golf cart for a few days and used that to go into town, the ladies went to the spa - it was fabulous! We spent a day in Tulum (20 - 30 minute drive) which was awesome, as well as a yacht charter also outside of Tulum. This location is perfect for privacy and quiet enjoyment of the beach, while being close enough to go into Tulum and other surrounding areas as you wish. The house staff were kind and very helpful. The house was great - comfortable beds, great A/C, plenty of space! Came stocked with more than we expected in terms of kitchen ware. The grocery delivery service also rocks! Made our lives so much easier. Would recommend this house to any groups in the 10 - 14 person range! Lagoons and cenotes are also close by, or you can adventure out and explore cenotes further away - all super easy! We had no concerns with safety and everyone in our group had the best time.
Amazing Akumal Stay!!!
Reviewed on 2021-07-24 by Makereta B. from Oakland, CA United States
Updated on 2021-07-24
Services from rental manager
Cleanliness
Location
Property condition
Where do I begin? My family and I had the most amazing time at this villa. Everything from the house managers to our private chefs were first class. The pictures don't do it justice. We will be back!!
Perfect self sufficient hone
Reviewed on 2021-06-30 by jessica e. from Lakewood, CO US
Updated on 2021-06-30
Services from rental manager
Cleanliness
Location
Property condition
Our vacation was amazing at Casa Fortuna. The pool is the perfect size and right overlooking the ocean. The house was immaculate. I highly recommend the chef service. We had lunches and dinners cooked and it turned from a beach vacation into a culinary vacation. The house is spacious and modern with tasteful decor. The rooftop deck was perfect for star gazing at night. Large family sing tables both inside and out. The family that caretakers the house do an amazing job. If you need anything they go above and beyond to make sure you're taken care of and comfortable. Another great thing is that between the solar panels and generator, when electricity was down for the community for a couple days we didn't even notice. Also, water in the community was turned off for a day or so and again because this house converts seawater into fresh water, we didn't even notice. There were a few detractors. First, the seaweed problem is bad right now. It made the beaches pretty much unusable and although they spray for the smell it still leaves an unpleasant aroma. This appears to be a problem this year throughout the Caribbean (Florida, Cuba, Jamaica, Cancun etc). However snorkeling in the bay is still gorgeous. Also, make sure to wear shoes in the house, the tiles can be VERY slippery. Finally, the stove can be a little temperamental making it difficult to cook. However once you get the hang of it, it's a minor inconvenience.
More than just Perfect!
Reviewed on 2021-02-22 by Tatiana F. from Mexico
Updated on 2021-02-22
Services from rental manager
Cleanliness
Location
Property condition
We are definitely coming to this house next year... it was the perfect house with perfect location .... it was like having our own on private beach . It was magical!
Beautiful clean home
Reviewed on 2021-02-03 by Carol B. from Wahoo, NE United States
Updated on 2021-02-03
Services from rental manager
Cleanliness
Location
Property condition
5 nights with 4 adult couples, stayed end of January 2021. House was very clean, Ruth and Carlos were great making sure everything was picked up and perfect! Very safe area, golf cart rental was a must. Groceries delivered before our arrival was a must! Beach is rocky, need shoes to walk along or swim!
Viral Fortuna
Reviewed on 2020-08-04 by from Redmond, OR US
Updated on 2020-08-04
Services from rental manager
Cleanliness
Location
Property condition
Very clean, the amenities were exceptional. Due to the virus, we pretty much stayed in. But with the pool and ocean, we had a great, relaxing vacation. Just wish we could have used the elevator.
Perfection in Paradise
Reviewed on 2020-04-30 by Kimberly C. from Goodyear, AZ United States
Updated on 2020-04-30
Services from rental manager
Cleanliness
Location
Property condition
This home has everything you could possibly want. It is well maintained, beautifully decorated, and just perfect in so many ways. We were a group of 10 on our annual girls trip and we all loved this house! We finally found a home that met all our needs and we hope to return each year for more fabulous stays here.
Leave a Review
[2]
Convenience
Cenotes nearby
Dive Shop w/in Walking Distance
Local Library in Akumal
Medical Services Nearby
Nearby Grocery
Restaurant w/in Walking Distance
Short Walk to Yal Ku Lagoon
Spa Nearby
Yoga studio nearby
Wedding/Event venue
Walking distance to amenities
Type
Villas and Vacation Homes
Search Availability
Leave Review
[2]
On Beach
Elegance and Luxury right on beach! Kayak/Paddleboards/Bikes/Pool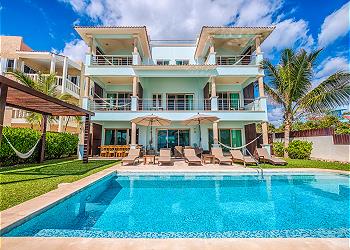 [3]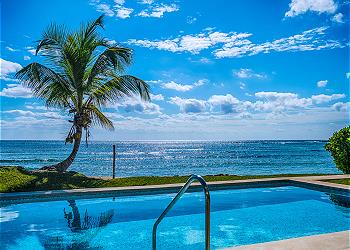 [4]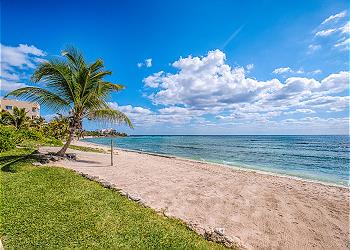 [5]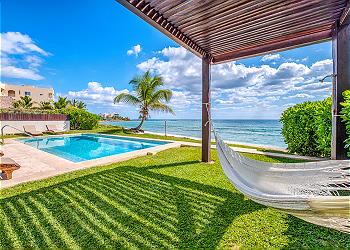 [6]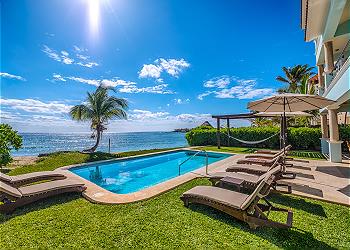 [7]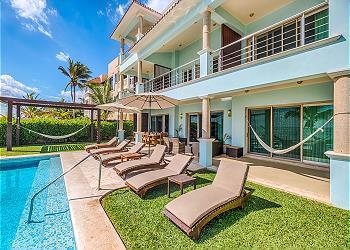 [8]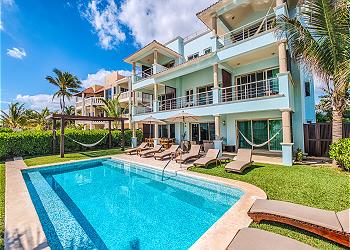 [9]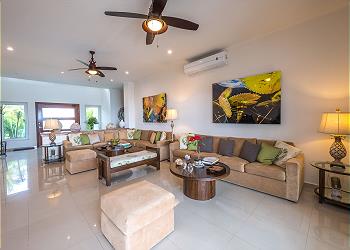 [10]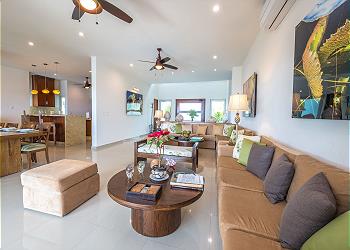 [11]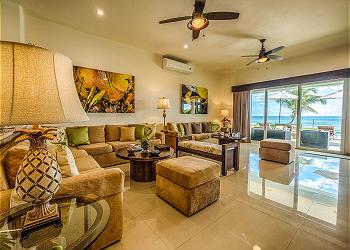 [12]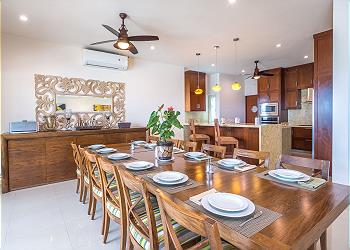 [13]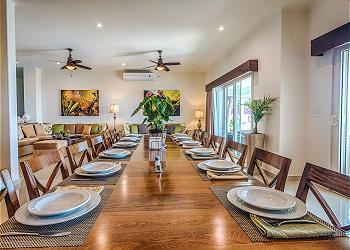 [14]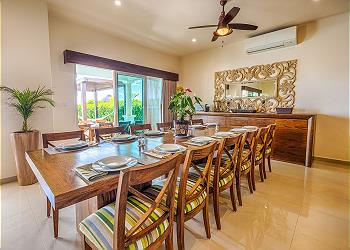 [15]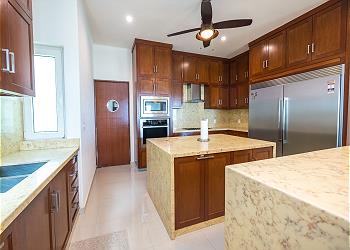 [16]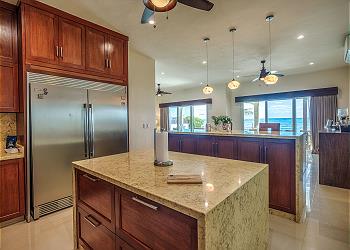 [17]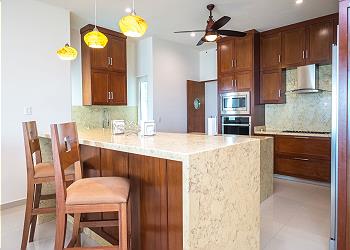 [18]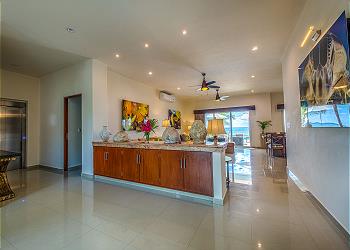 [19]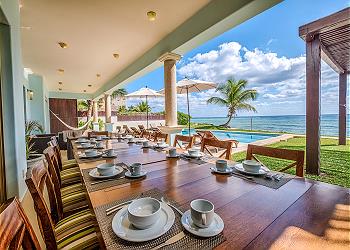 [20]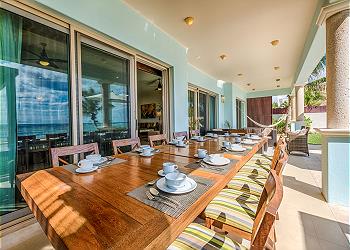 [21]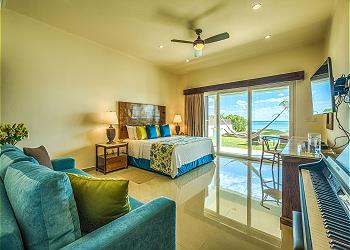 [22]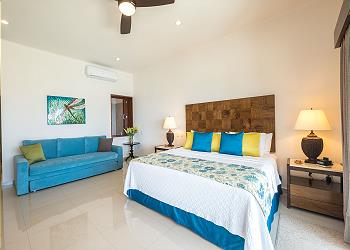 [23]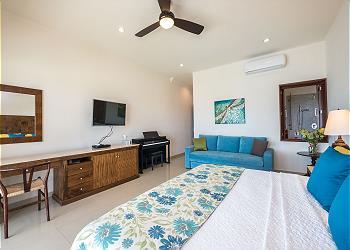 [24]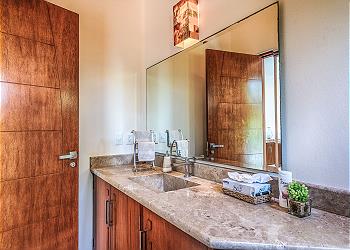 [25]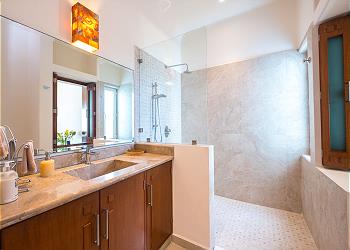 [26]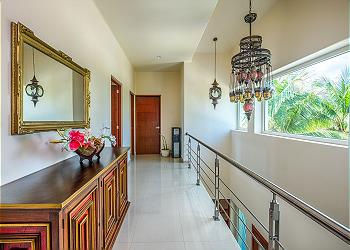 [27]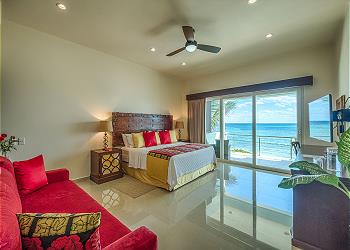 [28]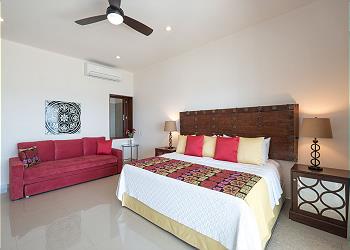 [29]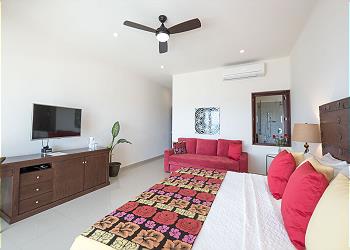 [30]
[31]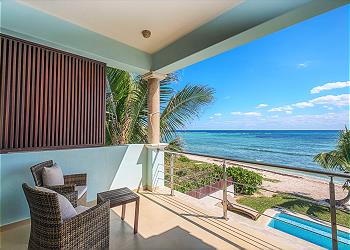 [32]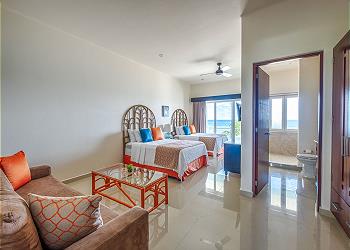 [33]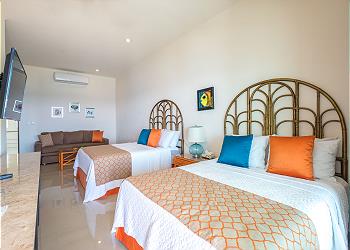 [34]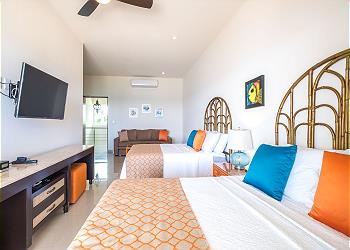 [35]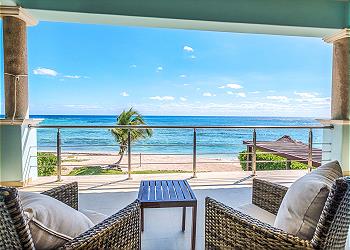 [36]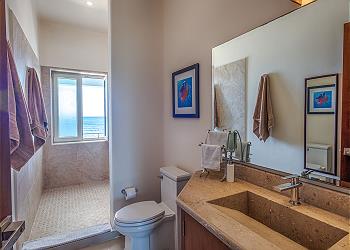 [37]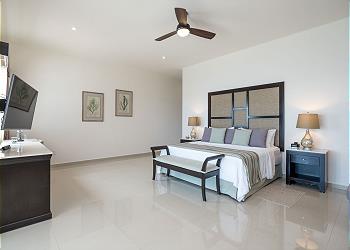 [38]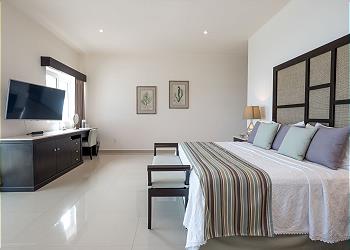 [39]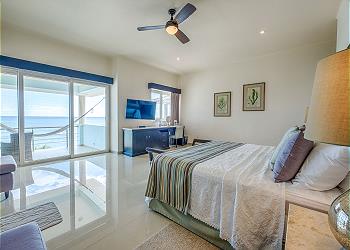 [40]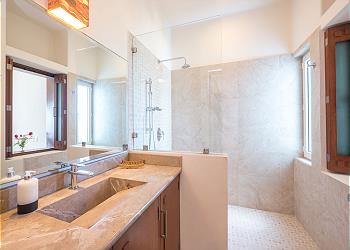 [41]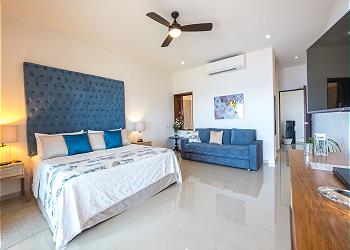 [42]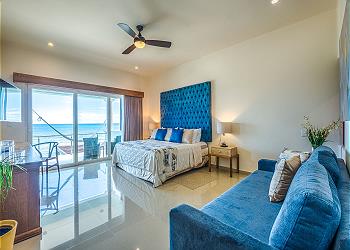 [43]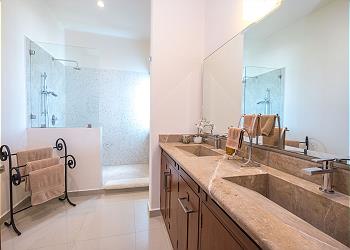 [44]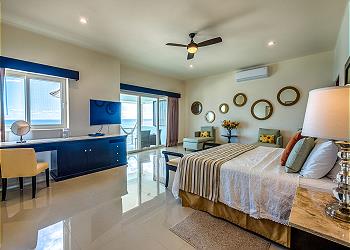 [45]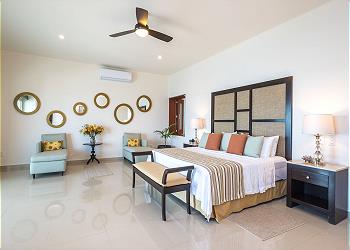 [46]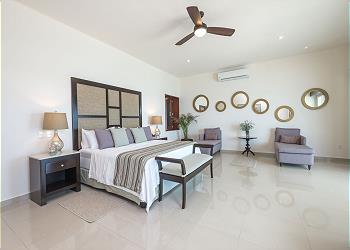 [47]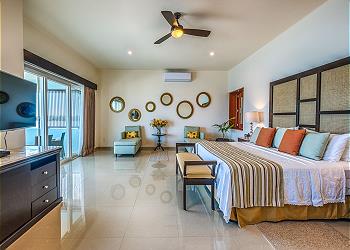 [48]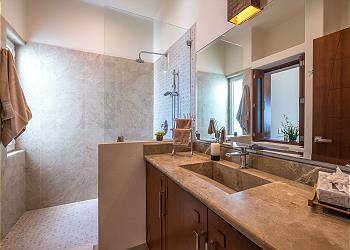 [49]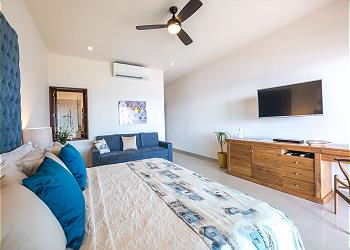 [50]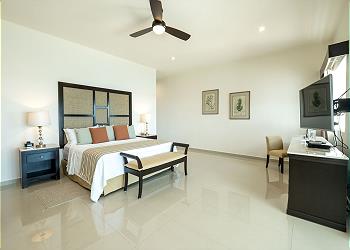 [51]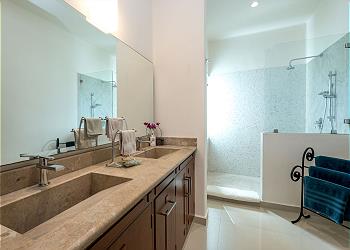 [52]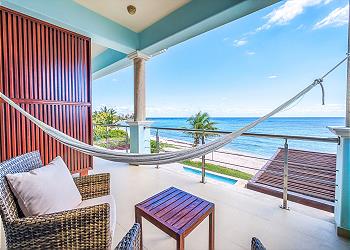 [53]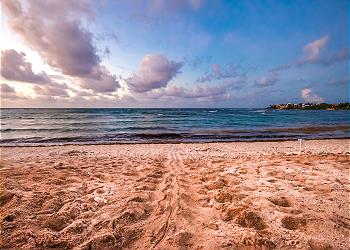 [54]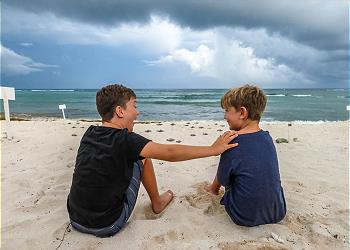 [55]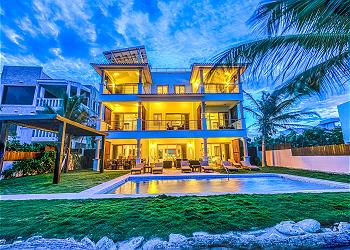 [56]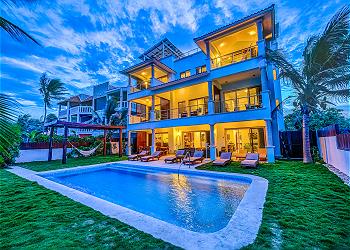 [57]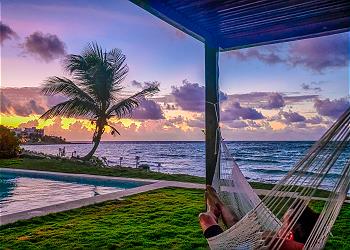 [58]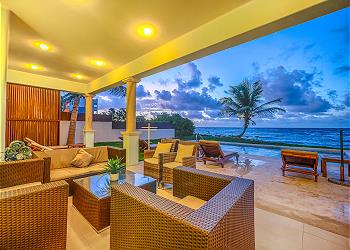 [59]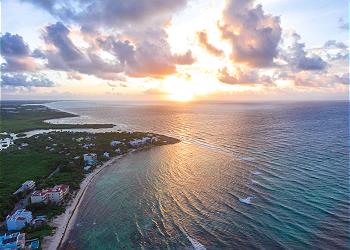 [60]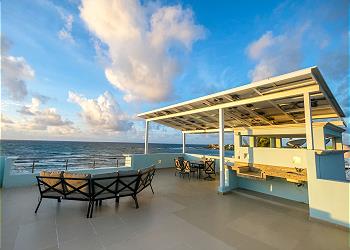 [61]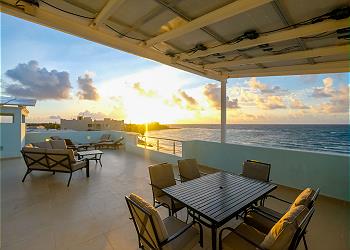 [62]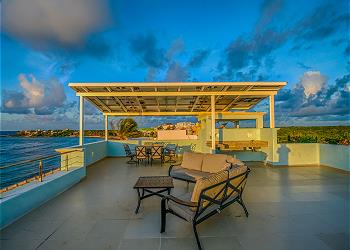 [63]
[64]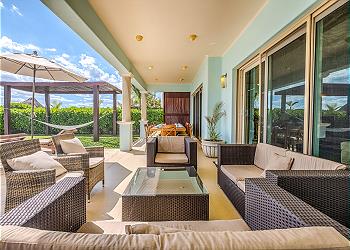 [65]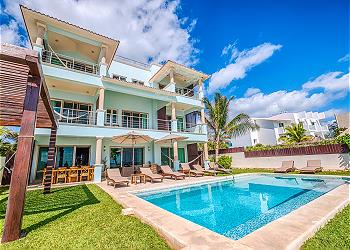 [66]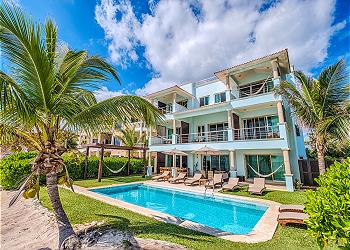 [67]
6 Bedrooms
6 Baths
COMPLIMENTARY / MAIN FEATURES:
Many Luxury Amenities for your comfort and enjoyment.
Updated Rooftop Terrace with new furniture and covered dining area
Self Sustaining Energy and Water Efficient Green home

Amazing

outside beachfront area with Heated swimming pool (additional fee)
Paddleboards and kayak available to explore the bay
Snorkel gear

available for fantastic snorkeling right in front of the villa.

6 bikes included in the rental,

best

way to explore our little community.
Chef

Services

available at additonal charge. Contact us for menus and pricing options.

Amazing

 Roof Top Terrace. Perfect for Stargazing

! Telescope available.

Private night time security guard
Villa Fortuna is a palatial waterfront villa on the white sand beach of Half Moon Bay, Casa Fortuna is ideally located in front of a flourishing coral reef that offers some of the best snorkeling in Akumal.  Having fallen in love with Akumal, the owners have taken great care to make Villa Fortuna a sustainable eco friendly property so that they can help preserve this beautiful piece of paradise.
Designed in 2014 by one of Mexico's top architects, Casa Fortuna offers 7000 square feet of modern living space with open, airy views of the pristine beach and azure sea.  Custom-built furnishings, commissioned art, a large gourmet kitchen, high-end speakers and an ample beachfront pool make this villa a stunning, stand-out property. Best of all, the villa boasts 6 spacious ocean facing bedrooms, each with a private balcony and full marble bath.  All bedrooms are also equipped with a 43" flat screen TV/DVD.
Two handsome mahogany dining tables seat up to 18 people each; offering plenty of dining capacity both indoors and out on the patio. 
From the spacious roof terrace, guests at Casa Fortuna can soak in the 360⁰ views of the sparkling Caribbean Sea to the east and the lush Mayan Jungle to the west.  They can also enjoy a night of quiet stargazing through a 5- inch aperture Celestron telescope. For those who prefer partying under the stars, the terrace also offers capacity for 25 people with comfortable furnishings, a built-in bar, and bath.
The patio offers a gas grill, seating areas in both sun and shade, a dining table for 16 and a poolside palapa with hammock. The tiled beachfront pool is large enough for swimming laps and includes built-in benches for relaxing afternoons in the water.  The pool can be heated upon request for an additional fee. 
Snorkeling gear is available for both adults and children to enjoy the reef which is home to a diverse range of marine life including tropical fishes, rays, and endangered sea turtles. In the late summer months, these turtles nest all along Half Moon Bay.  In fact, Akumal is a Mayan word meaning "Place of the Turtle" and many guests at Casa Fortuna have been lucky enough to see a huge mother turtle heave up onto the beach to lay her eggs or have watched by moonlight as hundreds of baby turtles erupted from their nest and scrambled back to the sea.
Casa Fortuna is conveniently located within easy walking distance of several excellent shops, restaurants and bars.  Guests may also sign-up for onsite bicycle rentals with our groundskeeper for safe, easy access to all the attractions in Akumal, including lagoons, nature centers, spas, dive centers and other local amenities. Akumal is a laid back eco-village and is the perfect base to explore Mayan ruins, cenotes, adventure parks, and the bustling towns of Playa del Carmen and Tulum.  
 Bedrooms : 6
All bedrooms face the ocean with private balconies & marble baths
5 bedrooms with king size beds, including two master suites.
1 bedroom with 2 queen size beds
INDOOR FEATURES:
Open floor plan with large fully equipped kitchen and bar counter.
Large living and dining rooms with capacity for up to 25 people.
Fully accessible property with elevator and access ramps
Air conditioners and ceiling fans in all bedrooms and living room/dining room.
High end speakers and electric piano on the ground

floor

43 inch flat screen

TVs in each bedroom. Satellite service and Internet service provided.

Refrigerators and coffee makers in each bedroom.
Safes in each bedroom.
Linens, bath towels, and

beach towels included.

Full time maid and grounds keeper
Soundproof doors and windows
OUTDOOR FEATURES 
• large fully tiled swimming pool with built-in benches 
• outside hammocks for each bedroom 
• patio furniture and lounge chairs
• covered outside patio dining for up to 18 people
• gas BBQ grill
• palapa poolside with hammock
• full size rooftop garden and sun deck with 360 degree views
• private on-site parking for 4 cars


Energy and Water Sustainable Home

Solar Panels

Rain Water Collection

Osmosis Water Filtration System

Back Up Generator
Location:
Camino Yalku
Half Moon Bay beach road north
77730
Akumal
Mexico
20° 24' 23.0652" N, 87° 18' 29.7864" W
MX