Unit Code: V-MARI
Perfect accommodation
Reviewed on 2021-10-11 by Sandro B. from Steina, DE
Updated on 2021-10-11
Services from rental manager
Cleanliness
Location
Property condition
A very nice house right by the sea. You are well looked after. The condition of the house compared to other objects is very good. There is everything you need.
Villa Mariposa vacation
Reviewed on 2021-05-26 by Michaela A. from Oregon City , OR US
Updated on 2021-05-26
Services from rental manager
Cleanliness
Location
Property condition
We had an amazing stay here!! The house exceeded our expectations on every level. The directions we were given to get to the rental were a little outdated, so that might want to be looked at. It was in the dark when we arrived, so the landmarks they referenced did us no good. But Villa Mariposa came up on my google maps believe it or not, so that helped us find it! The house was so perfect for us, we barely even left. We had paradise right where we were. The secure neighborhood was great, restaurants and little store within walking distance, a beautiful beach right off the back porch.. I can't say enough good things about this rental. The caretakers of the property were great! Since there was just two of us, we didn't need a ton of attention or cleaning, so they just checked on us every day to see if we needed anything. I honestly don't have any negative feedback on this rental that I can think of. We do wish the 3rd bedroom was set up with a queen or king mattress, because we would have loved to bring our group of friends back to this property next year, so we had a find another house in the vicinity that could accommodate 3 couples. But other than that, absolutely perfect stay for us!
The best vacation home!
Reviewed on 2021-01-21 by Keally L. from Tulsa , OK US
Updated on 2021-01-21
Services from rental manager
Cleanliness
Location
Property condition
My family of 6 had an amazing week m. We only wish we could have stayed longer and we hope to return. The home and the grounds were beautiful!
Leave a Review
[2]
Convenience
Cenotes nearby
Dive Shop w/in Walking Distance
Restaurant w/in Walking Distance
Type
Villas and Vacation Homes
Search Availability
Leave Review
[2]
Eco-Chic Home right on the beach within a 5 min walk to Casa Cenote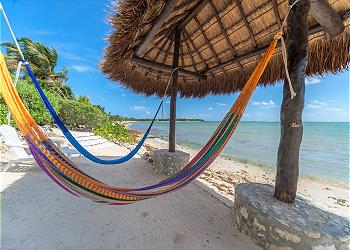 [3]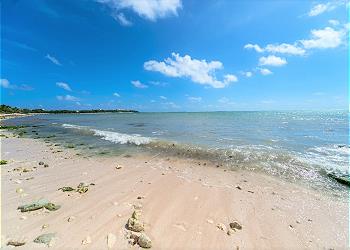 [4]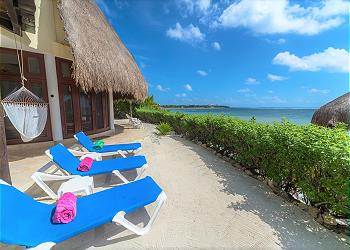 [5]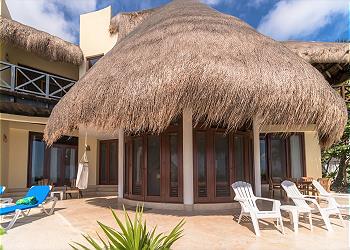 [6]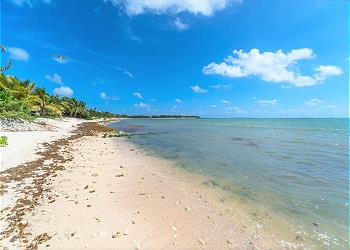 [7]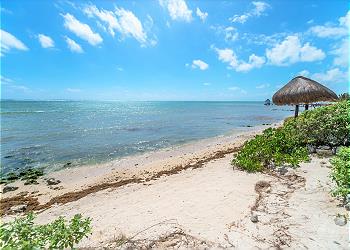 [8]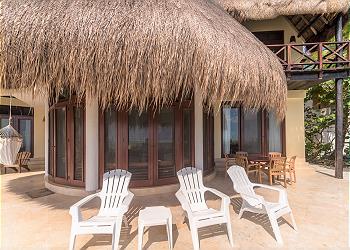 [9]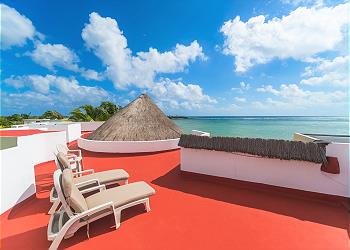 [10]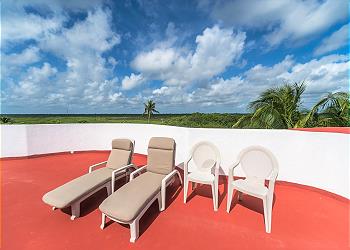 [11]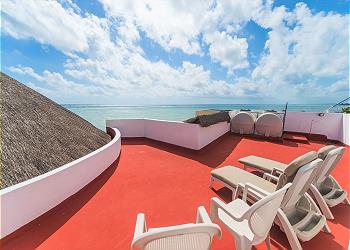 [12]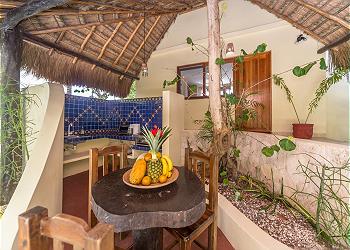 [13]
[14]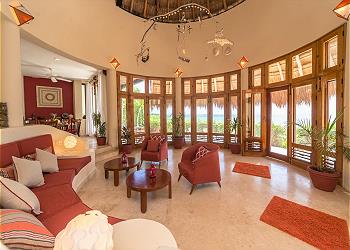 [15]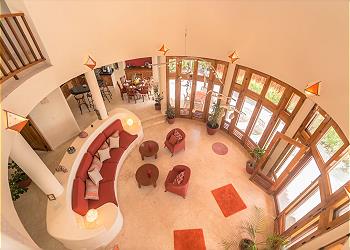 [16]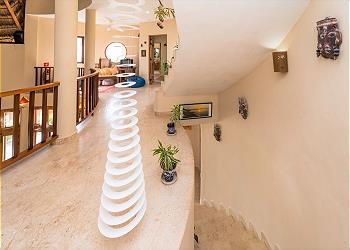 [17]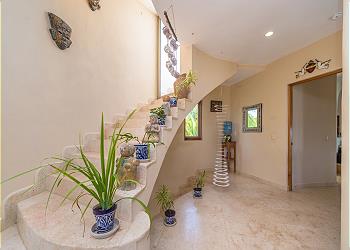 [18]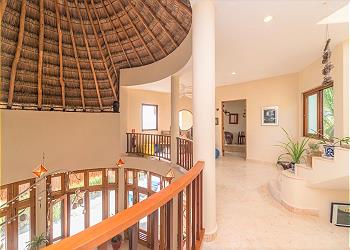 [19]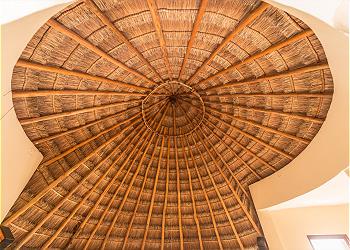 [20]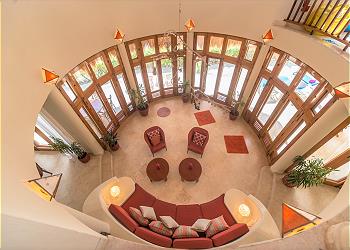 [21]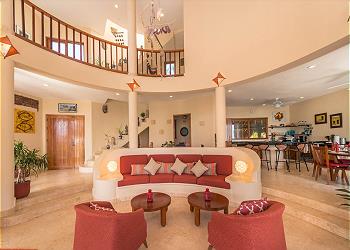 [22]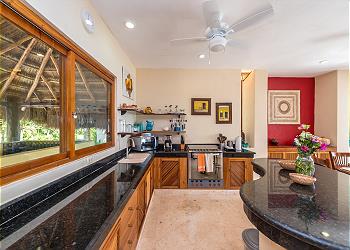 [23]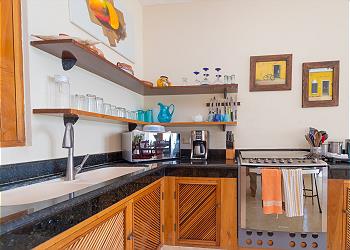 [24]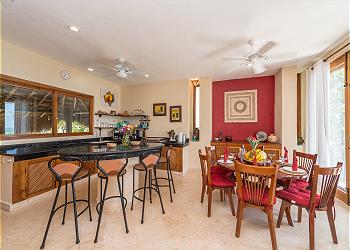 [25]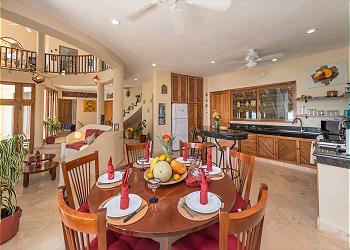 [26]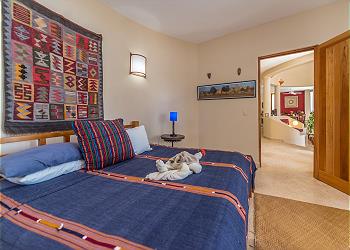 [27]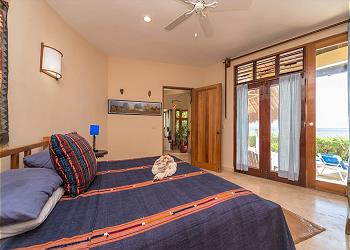 [28]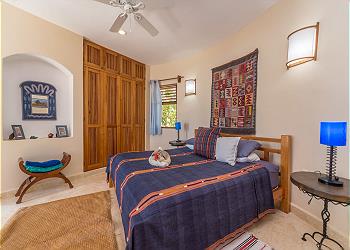 [29]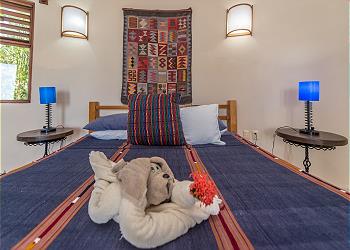 [30]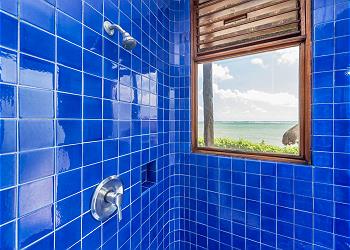 [31]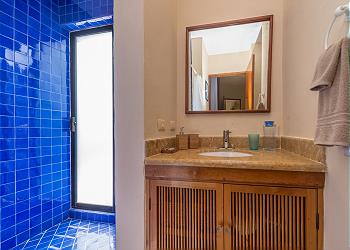 [32]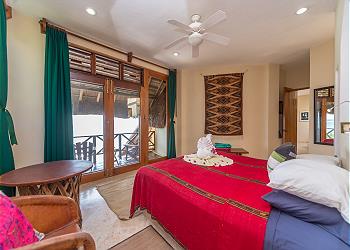 [33]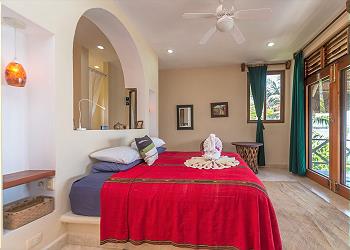 [34]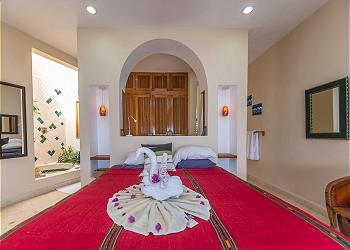 [35]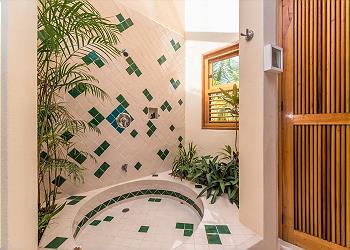 [36]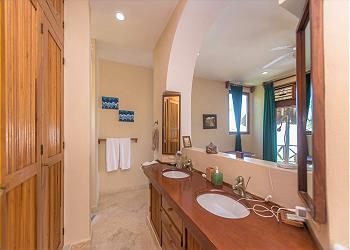 [37]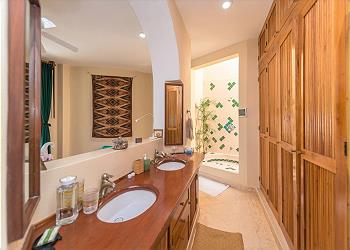 [38]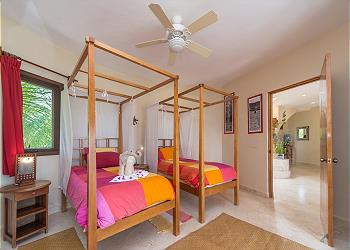 [39]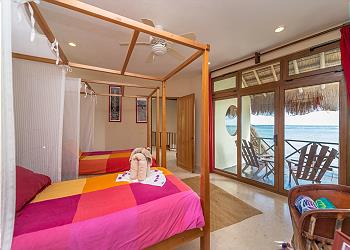 [40]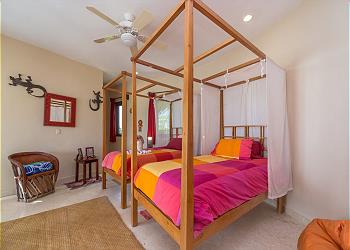 [41]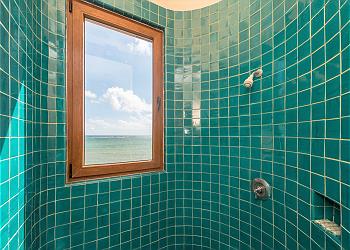 [42]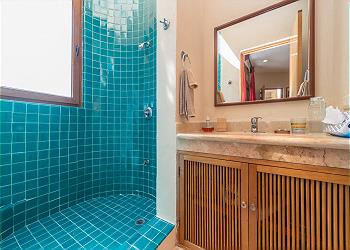 [43]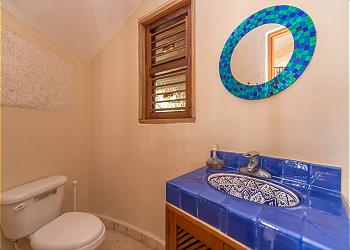 [44]
3 Bedrooms
3.5 Baths
Villa Mariposa, a private beachfront getaway located on Tankah Tres beach in between Tulum and Akumal features an open and airy home inspired by the Maya in design and decoration.
Steps away from this beautiful home one may relax in the loungers on the white sand beach under the shade of the palapa, swim, snorkel or take the two kayaks out for a paddle over the turquoise water of the bay. Freshwater Manatee cenote is a short walk from the villa along with three area restaurants and one dive shop.
Upon arrival, you enter the spacious circular living room designed to catch the sea breeze with a gorgeous view of the Caribbean sea that is crowned by a traditional Maya style palapa roof. French doors open the the oceanside patio from the living and dining areas. The house is designed to provide ocean views from each room. The fully equipped kitchen with bar area is the perfect place for entertaining and socializing. The dining area seats six comfortably.
The beach level master bedroom has a king size bed, private tiled shower, ceiling fan, and patio area. A sliding door connects this area to an outside shower that faces the sea. Going up to the second floor there is a large landing that overlooks the living room. On one side there is a second master suite with king bed, ceiling fans, shaded patio and private bath with shower. The third upper-level bedroom is furnished with two twin beds, ceiling fans, en-suite bath, and a private shaded patio. From the upper level take the circular staircase up to the rooftop deck and enjoy the sunrise and spectacular sunsets.
Head up the circular stairway to the second floor to the large landing overlooking the living room. On one side is the master suite with a king size bed, a private furnished shaded deck, a private bathroom with two sinks and an amazing white and green tiled garden shower with local plants.
On the other side of the second floor is the third bedroom with two canopied twin size beds, a private furnished shaded deck, and a turquoise tiled bathroom.
From the second floor, a circular stairway takes you to the roof where you will see magnificent sunrises and sunsets, enjoy views of Tankah Bay, the jungle, or you can watch the ospreys and pelicans dive.
Location:
Tankah Tres beach
Lote #42
77760
Tankah Bay Beach
Mexico
20° 16' 5.1492" N, 87° 23' 22.1532" W
MX