Akumal Direct Reservations

Your Website for Akumal Mexico & Riviera Maya Vacation Rentals, Hotel Reservations & Travel Information
Your Website for Akumal Mexico & Riviera Maya Vacation Rentals, Hotel Reservations & Travel Information
Search
Image Gallery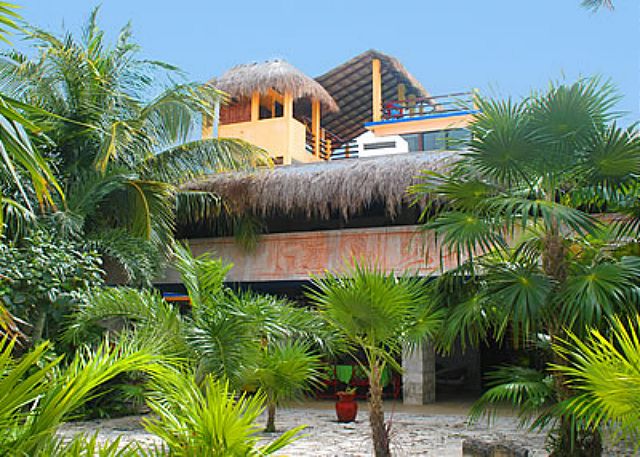 Availability Calendar
Available
Availability Calendar
March 2014
Su
Mo
Tu
We
Th
Fr
Sa
1
2
3
4
5
6
7
8
9
10
11
12
13
14
15
16
17
18
19
20
21
22
23
24
25
26
27
28
29
30
31
April 2014
Su
Mo
Tu
We
Th
Fr
Sa
1
2
3
4
5
6
7
8
9
10
11
12
13
14
15
16
17
18
19
20
21
22
23
24
25
26
27
28
29
30
May 2014
Su
Mo
Tu
We
Th
Fr
Sa
1
2
3
4
5
6
7
8
9
10
11
12
13
14
15
16
17
18
19
20
21
22
23
24
25
26
27
28
29
30
31
June 2014
Su
Mo
Tu
We
Th
Fr
Sa
1
2
3
4
5
6
7
8
9
10
11
12
13
14
15
16
17
18
19
20
21
22
23
24
25
26
27
28
29
30
July 2014
Su
Mo
Tu
We
Th
Fr
Sa
1
2
3
4
5
6
7
8
9
10
11
12
13
14
15
16
17
18
19
20
21
22
23
24
25
26
27
28
29
30
31
August 2014
Su
Mo
Tu
We
Th
Fr
Sa
1
2
3
4
5
6
7
8
9
10
11
12
13
14
15
16
17
18
19
20
21
22
23
24
25
26
27
28
29
30
31
September 2014
Su
Mo
Tu
We
Th
Fr
Sa
1
2
3
4
5
6
7
8
9
10
11
12
13
14
15
16
17
18
19
20
21
22
23
24
25
26
27
28
29
30
October 2014
Su
Mo
Tu
We
Th
Fr
Sa
1
2
3
4
5
6
7
8
9
10
11
12
13
14
15
16
17
18
19
20
21
22
23
24
25
26
27
28
29
30
31
November 2014
Su
Mo
Tu
We
Th
Fr
Sa
1
2
3
4
5
6
7
8
9
10
11
12
13
14
15
16
17
18
19
20
21
22
23
24
25
26
27
28
29
30
December 2014
Su
Mo
Tu
We
Th
Fr
Sa
1
2
3
4
5
6
7
8
9
10
11
12
13
14
15
16
17
18
19
20
21
22
23
24
25
26
27
28
29
30
31
January 2015
Su
Mo
Tu
We
Th
Fr
Sa
1
2
3
4
5
6
7
8
9
10
11
12
13
14
15
16
17
18
19
20
21
22
23
24
25
26
27
28
29
30
31
February 2015

| Su | Mo | Tu | We | Th | Fr | Sa |
| --- | --- | --- | --- | --- | --- | --- |
| 1 | 2 | 3 | 4 | 5 | 6 | 7 |
| 8 | 9 | 10 | 11 | 12 | 13 | 14 |
| 15 | 16 | 17 | 18 | 19 | 20 | 21 |
| 22 | 23 | 24 | 25 | 26 | 27 | 28 |
Casa del Sol
Check Availability & Book Now
Unit Availability
5 bedrooms
6 bathrooms
Sleeps 14
Type: Villa
Location: Akumal
Casa del Sol, an Akumal Landmark and one of my favorite houses, located along Akumal's Yal-Ku Lagoon.


Casa del Sol is well known for its great location, right at the headwaters of Yal-Ku Lagoon, very private, and for its funky eclectic decor. Previously owned by the band The Greatful Dead, this house is perfect for large groups or families, and has hosted some big name celebrities in it's time. Casa del Sol can be rented with up to five bedrooms and can sleep up to 14 people comfortably.



The outdoor kitchen and living area on the lagoon side of the property are great for entertaining and family get-togethers. Access to the lagoon is very easy, just down the garden path and across your own private bridge into the cool clear water of Yal-Ku where you can snorkel with the fish all day long. There is also a fabulous roof patio, half covered by a Palapa and half open to the sun and stars where you can sit surrounded by the ocean, the lagoon and the jungle.



Casa del Sol is well known for the many unique and attractive murals painted throughout the house that highlight the areas Mayan History and Natural Beauty. This house is truly one of kind and lends itself very well to people just "hanging out" together and having a great time! Merily and Obideo, the caretakers, do an excellent job. They are very charming and will take excellent care of you. They are also available to prepare meals for an additional fee, which we highly recommend you try. They really do a great job.



Casa del Sol offers many amenities including a gorgeous swimming pool and a lagoon side palapa with plenty of hammocks and lounge chairs for snoozing away the afternoon. It also has a and newly built waterfall with it's own small dipping pool on the lagoon side of the property. The refreshing waterfall is a wonderful place to give yourself a water massage after a swim in the lagoon, and it's also great for kids to play in the dipping pool when the waterfall is switched off. Kids also love to play in the private purpose built sandy beach area down by the lagoon and palapa. There are outdoor showers for rinsing off after snorkeling and tanks for rinsing your gear. There is a TV/DVD/VCR/Satellite in the main living area. They have a ton of VCR movies and a few DVDs.



Casa del Sol offers 5 bedrooms and will comfortably sleep 14 people. There are 2 bedrooms on the second level. One room has 2 twin beds and 1 double, the other has 1 double and 1 single bed. Each bedroom has a private bathroom and air conditioning. The Master is on the third level with a king bed, desk, private bathroom, air conditioning and a private palapa covered patio. For additional sleeping, there is a casita downstairs with king bed, private bathroom, stove and sink, and air conditioning. There is also a tower bedroom with a double bed and a single futon, air conditioning and great views! There are also roof top-hammocks, shower and toilet. There is also a bathroom off of the main patio area.
Driving Directions
Upon leaving the Cancun airport, turn right (South) on highway 307 following
signs toward Chetumal/Xcaret then Playa del Carmen/Xel-Ha. Stay in the left
hand lane and follow the sign towards Tulum/Cozumel. Akumal is located one
and a half hours south of Cancun approximately 95 kilometers (60 miles).
Along your way you will pass Puerto Morelos, (a good place to stop for
drinks or gas), followed by Playa del Carmen which is 55 kilometers (35
miles) south of the airport. You then pass Puerto Aventuras Resort and
Xpu-Ha. Approximately 6 kilometers (4 miles) after Xpu-Ha you will see the
first Akumal highway signs. The entrance to "Akumal Playa" is well marked by overhead highway signs and you will see it on your left just under a large overhead pedestrian bridge and local traffic fly over bridge. The median will not allow you to turn there. Just before the bridges slow down, stay in the left lane, and follow the RETORNO sign to Akumal Playa which points you to your left. Stop at the stop sign, wait for traffic to clear and U-turn left now heading north on 307. You will take a right into the community of Akumal Playa immediately before the local traffic flyover bridge. If you pass under the bridges again you have gone too far. Once you have entered Akumal, continue
down the road and under the arches. Stay to your left at the statue where
the road splits. This will lead you to Half Moon Bay and Yal-Ku.Continue
down the road about a mile until you see a sign for La Sirena Condominiums,
where you take your first left turn. Casa del Sol is at the end of this
street, you can see it from here. Look for the large villa with the bright
gold sun painted near the top. Travel straight for two blocks and you will
pull straight into your drive way.
Room Description
Bedrooms: 5
Bathrooms: 6
Master Bedroom: King-size bed
Upstairs Guest Bedroom: One Double Bed, Two Single Beds
Upstairs Guest Bedroom: One Double Bed, One Single Bed
Tower 3rd Level: 2 Futon and 1 single bed
Guest Bedroom: Ground Level, King Bed
Amenities at this property include:


Living
Air in Bedroom
Beach Towels
Ceiling Fans
Concierge Staff
Cook Available
Guest Safe
Laundry Service Available
Linens
Maid Service 6 Days Weekly
Entertainment
CD Player
DVD Player
Satellite Television
Television
VCR
Outdoor
Balcony
Beach Chairs
Beach Walking
Deep Sea Fishing
Garden Courtyard
Gas Grill
Off street parking for 3 cars
Outdoor Dining & Grill Area
Patio
Private Swimming Pool
Rooftop Terrace
Scuba Diving
Sight-Seeing
Snorkeling
Swimming
Terrace
Walkway to Water
Water Access
Waterfall
Wildlife Viewing
Convenience
Area Fitness Center
Craft Shopping
Nearby Grocery
Restaurant w/in Walking Distance
Geographic
Exceptional Sunsets
Exceptional Views
Near Beach
Business
Nearby ATM
Nearby Golf Course
Nearby Internet Cafe
Services Nearby in Akumal
Kitchen
Blender
Coffee Maker
Cookware
Full Kitchen
Microwave
Outdoor Kitchen
Oven
Paper Products
Purified Drinking Water
Refrigerator
Stove
Toaster
Utensils
Family
Beach
Crib
High chair
Kids Games
Library
Theme Park
Water Park
Weekly Rental Rates
NEW ROLLED BACK RATES!!!!

Season
Date Range

Weekly Rate

-

2014 DATES

-

High Season 2014

Jan 4 - Apr 26, 2014

$3750

Mid Season 2014

Apr 27 – Aug 15, 2014

$3150

Low Season 2014

Aug 16 – Nov 21, 2014

$2750

High Season 2014

Nov 22 – Dec 19, 2014

$3750

Holiday Season 2014/15


Dec 20 - Jan 2, 2015

$7550
Please add $250 / Adult over the base rate of 8 guests. Please add $150 / Child 9 years old and under.
Max. Occupancy 14 guests.
Holiday reservations require a 7 night minimum. High Season min 7 nights stay, Mid and Low seasons min 5 nights stay, unless otherwise agreed.
Rates are in US Dollars. Refundable $500 US Security Deposit Required.
Rates subject to change without notice.

PET POLICY - PETS WELCOME! Please ask us about additional security deposit for pets.