Unit Code: C-Bahia7
Leave a Review
[2]
Convenience
Cenotes nearby
Craft Shopping
Short Walk to Yal Ku Lagoon
Eco Parks nearby
Short drive to Tulum
Walking Distance to Restaurants
DisplayRate
$90 - $285 US / NIght (Taxes not Include
ENTERTAINMENT
Satellite / Cable
Television
Search Availability
Leave Review
[2]
Top level unit with unmatched views. Great value, perfect for a couple!
[3]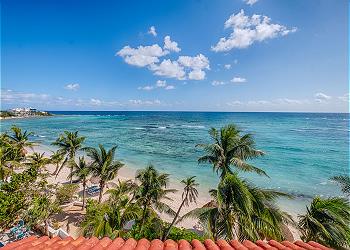 [4]
[5]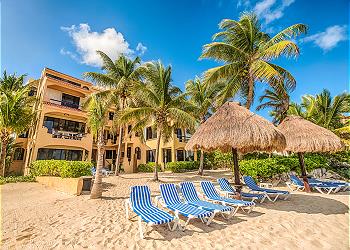 [6]
[7]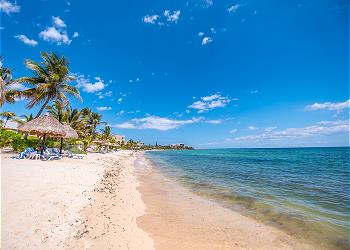 [8]
[9]
[10]
[11]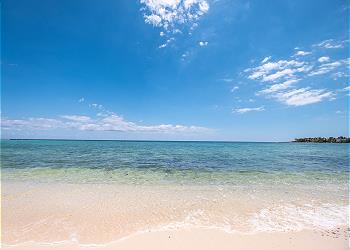 [12]
[13]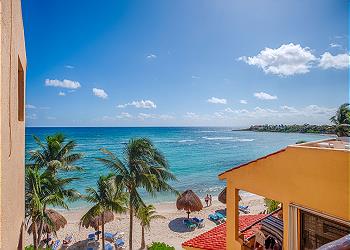 [14]
[15]
[16]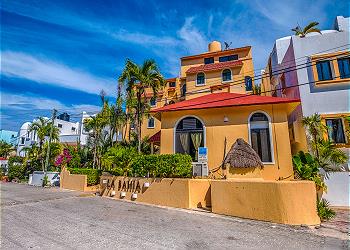 [17]
[18]
[19]
[20]
[21]
[22]
[23]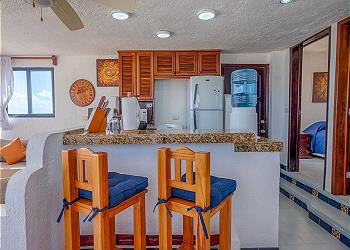 [24]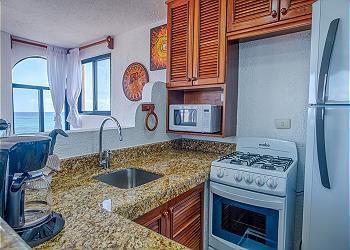 [25]
[26]
[27]
[28]
[29]
[30]
[31]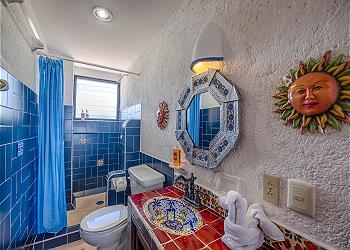 [32]
[33]
[34]
[35]
[36]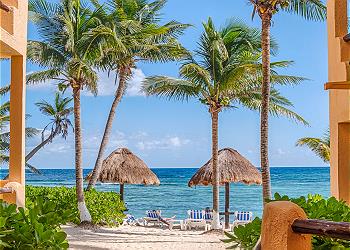 [37]
[38]
[39]
[40]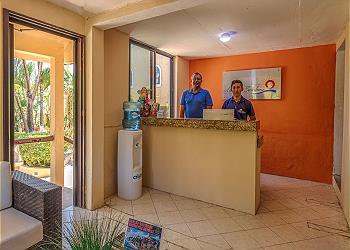 [41]
2 Bedrooms
1 Bath
LA BAHIA #7, high up overlooking beautiful blue Half Moon Bay. Choose this unit for the value and privacy, love it because the view is unmatched.
LA BAHIA is professionally managed and the attention to detail shows. The staff is excellent and attentive, just one of the reasons we are happy to have La Bahia on our list for best value.
LA BAHIA is a four-story condo complex located right in the center of Half Moon Bay. Unit #7 is located on the fourth floor, so no need to worry about missing your regular workout ;). From here you can see the entire bay, watch the sea turtles and parrot fish in the bay, lose time enjoying the view and breeze on your face.
This unit offers great value and a convenient location within a 15 minute walk to Akumal's restaurants, craft stores, and dive shops. From La Bahia step into Half Moon Bay for great snorkeling or rent a paddle board and explore from above the surface.
LA BAHIA #7 is a two bedroom, one bath unit. Perfect for a couple or small family. #7 has an oceanside terrace, living / dining area and well equipped kitchen. The principal bedroom is furnished with a queen bed. The second bedroom also has a queen bed. The two bedrooms share a full bath.
KINDLY NOTE: During the summer months, south winds may bring Sargasso Seaweed to some beaches throughout the Caribbean, including the Riviera Maya. Please know that our onsite teams work very hard to ensure the best possible beach conditions for your stay. As a consideration, you may also see special seasonal discounts applied to during the summer months.
The Riviera Maya is full of natural beauty, places to explore and opportunities for outdoor activities. We have a great list of activities and adventures completely unaffected by the arrival of sargasso that we would love to share with you. There is so much to see and do in this special place, we know that you will have an amazing and memorable vacation!
Location:
La Bahia condos
Half Moon Bay
77710
Akumal
Mexico
20° 24' 20.664" N, 87° 18' 31.4604" W
MX